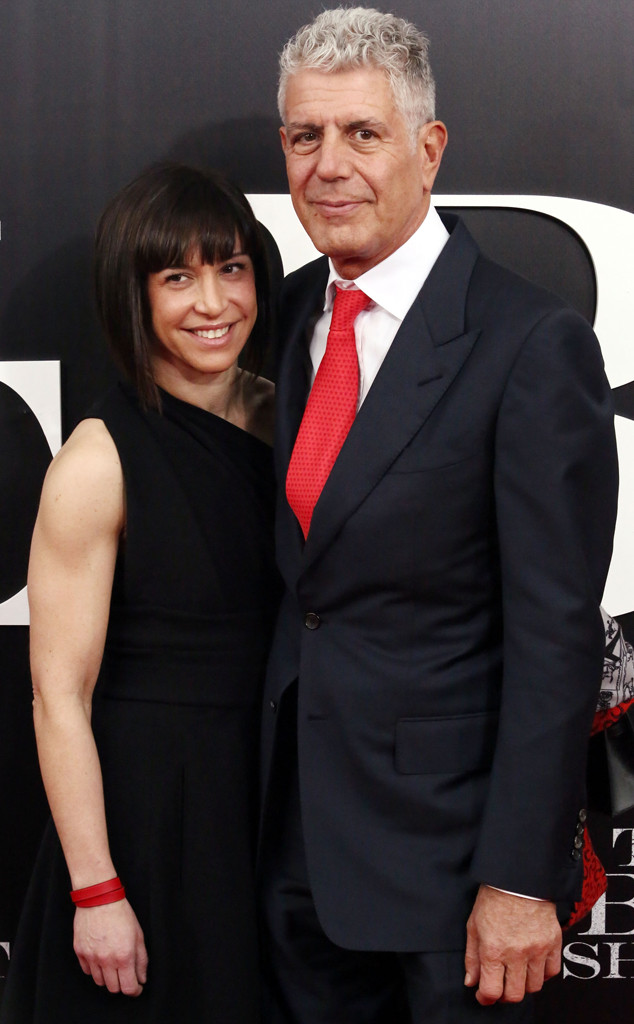 Astrid Stawiarz/Getty Images
Anthony Bourdain and Ottavia Busia have decided to go their separate ways.
The television chef and his wife—a mixed martial arts fighter—have separated after nine years together, People confirms.
"They've been separated for a while," a source told Page Six. However, the insider added that "there was no one else involved."
Bourdain, 60, and Busia, 38, got married in 2007, and they share a nine-year-old daughter together, Ariane.
Still, the pair have remained amicable. A source tells E! News, "They are still very supportive of each other." In fact, Busia just congratulated Bourdain on his Creative Arts Emmy Award win last week.
"Huge congrats to @anthonybourdain and the whole @zpzproduction crew for once again winning an Emmy for Outstanding Informational Series or Special last night!!!" she wrote on Instagram beside a photo of Bourdain holding the trophy.
Meanwhile, last year, Bourdain's wife was at the center of a rift between himself and former Top Chef star John Tesar.
In December, Tesar did an interview with Playboy and explained, "I've been around four generations in the restaurant business and I've worked with and know everybody. That's why I can s--t on Bourdain. He's awesome. But at the same time we feud back and forth all the time."
At the time, their feud related to a comment Tesar made about Busia. "She got mad at me," he revealed. "I made a comment about his first wife [Nancy Putkoski] on The Braiser, and his new wife got pissed off. She wears the pants. Trust me."
Tesar continued, "He's always been dragged around by his dick. A lot of guys are. It's nice that he always marries women with strong personalities to take care of him because then he can just wander around, get stoned, drink and tell stories. He's like f--king Ernest Hemingway."
Bourdain was previously married to Putkoski for 20 years. They divorced in 2005.