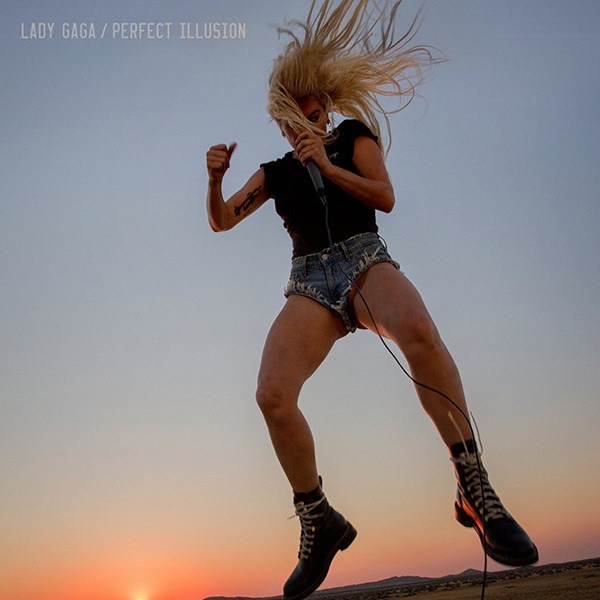 Get ready to dance, idiot hookers! 
The season two premiere of Scream Queens just got a little bit more exciting with news that Lady Gaga will be premiering the music video for her new single "Perfect Illusion" during the hour. And to get us even more pumped for this double-whammy of bad ass ladies, Fox has released a new teaser that includes our first look at the video.
Like the cover art for the single come to life, the sneak peek sees Gaga getting down the beat as she swings her microphone over her head while a crowd of adoring fans dances along. 
When Scream Queens returns for its second season, the action will be moved from its original college campus setting to what looks like the world's creepiest hospital, which Cathy Munsch now owns and operates. Returning alongside Jamie Lee Curtis are everyone's favorite Chanels (Emma Roberts, Abigail Breslin and Billie Lourd), as well as Lea Michele, Keke Palmer, Niecy Nash, and Glen Powell. They'll be joined by new series regulars John Stamos, Taylor Lautner, James Earl, and Kirstie Alley. SNL fave Cecily Strong and Arrow vet Colton Haynes will also guest star.
"When they got there it just made sense," Roberts told our own Erin Lim of Stamos and Lautner joining when the cast stopped by E! News Comic-Con suite in July. "It's like six degrees of separation on Scream Queens. We all know each other in some weird way, which is so fun."
We're not sure which we're more pumped for: the Scream Queens season premiere or the "Perfect Illusion" video world premiere? Let us know which one has you excited in the comments below!
Scream Queens season two premieres Tuesday, Sept. 20 at 9 p.m. on Fox.