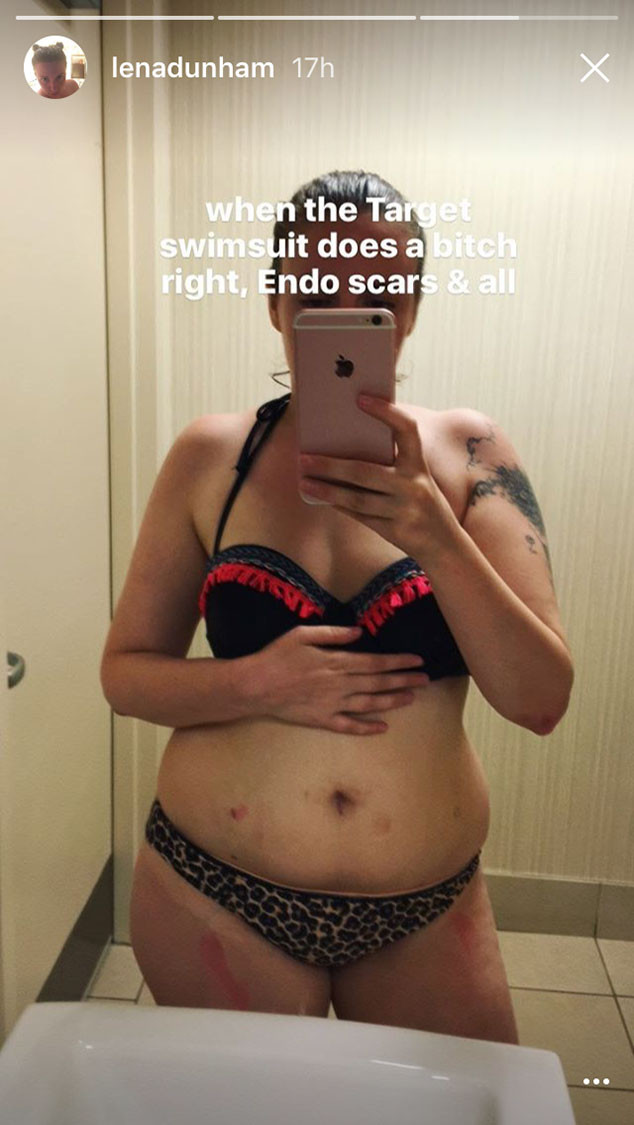 Instagram
Everyone knows shopping for swimsuits can be tough, so when Lena Dunham found the perfect bikini, she wanted to show it off!
The Girls star and creator Instagrammed a mirror selfie showing off her red and black bandeau top and leopard print bottoms. She captioned the snap, rather cheekily, "when the Target swimsuit does a bitch right, Endo scars & all."
"Endo" is Lena's abbreviation for Endometriosis, a disorder in which tissue that normally lines the uterus grows in other places in the body. As Lena explained in a Lenny Letter called "The Sickest Girl," a woman's menstrual cycle causes the tissue to swell and bleed, causing pain, fatigue, nausea, gastrointestinal problems, and a host of other physical symptoms."
Lena has struggled with Endometriosis for years now, and as she wrote in her Lenny Letter, she's tried a multitude of different treatments to alleviate the symptoms.