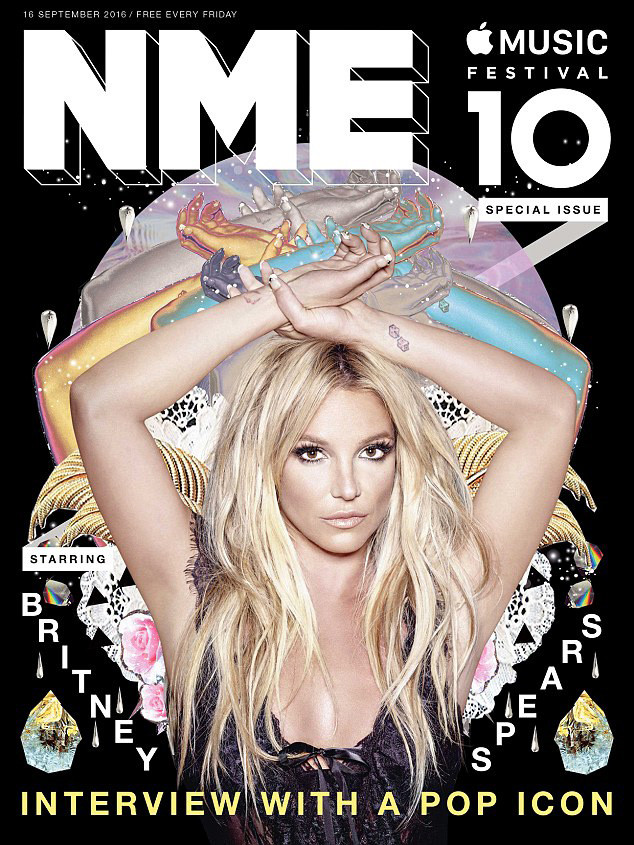 NME
The Church of Britney Spears is not an officially recognized religion.
That being said, millions of fans have worshipped the singer since she burst onto the music scene in 1998 with "...Baby One More Time." Several years ago, Spears' fans even gave her two nicknames: "Godney" and "The Holy Spearit." While the 34-year-old pop princess doesn't mind the adoration—who would?—she's not sure she's worthy of the nicknames. "That's just how the fans are – and I don't want to let them down," she says in NME's Sept. 16 issue. "At the end of the day, we're all human and we all make mistakes. It's really flattering, but I don't know if I can set my bar that high. I'm sure a lot of them have almost felt like they've grown up with me."
Spears has been in the public eye for more than half her life, and her every move has been documented and scrutinized. Needless to say, it can be a lot. "I try not to analyze it too much," she admits. "I love what I do and I think that helps because it speaks for itself when I perform."