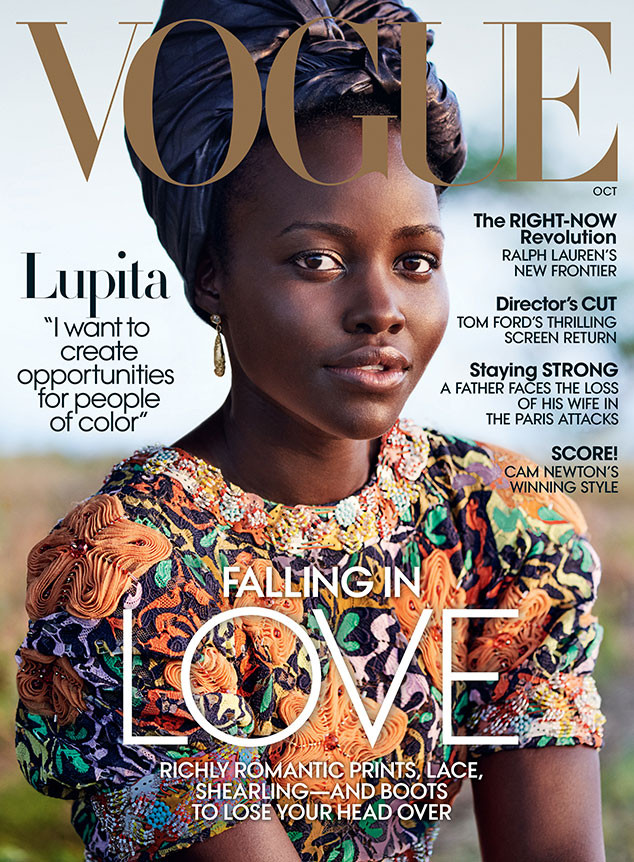 Mario Testino / Vogue
Lupita Nyong'ois not one to stand idly by.
Vogue tapped the stunning Oscar winner for its October cover, and in it Nyong'o addresses the painful criticism she's been dealt since her starring role in 2013's 12 Years a Slave made her a household name.
Citing one talent agent's assertion that Nyong'o's career in Hollywood would last "two-and-half, three years," because as she put it, "Would Beyoncé be who she is if she didn't look like she does? Being lighter-skinned, more people can look at [Beyoncé's] image and see themselves in her," the actress said she has no time for racist speculations.
"I have to deafen my ears to that Christian lady," the 33-year-old told the mag. "She is looking at me as part of the cultural tapestry. I am living and breathing. That person is not considering what I had for breakfast, how that is sitting in my stomach, and why I didn't do well with that audition."