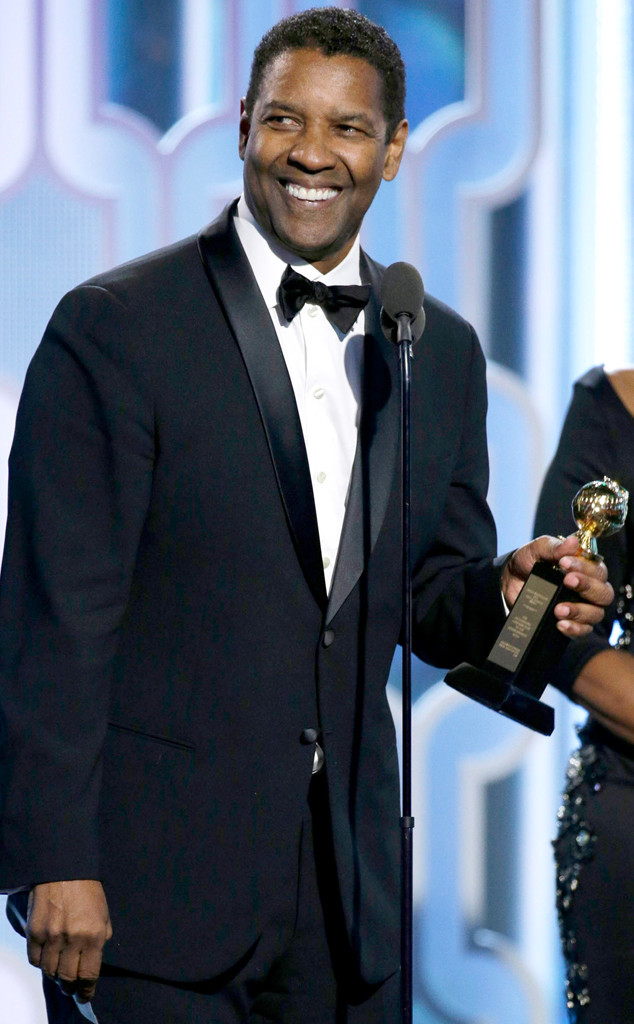 Paul Drinkwater/NBCUniversal via Getty Image
Denzel Washington is full of wisdom.
The two-time Oscar winner became the subject of a viral Internet meme after the Mayweather-Pacquiao fight more than a year ago, and somehow the meme, dubbed "Uncle Denzel," is still gaining traction. But when Global Grind's BlogXilla asked Denzel how he feels about the image that refuses to go away, The Magnificent Seven star responded in a way that only Denzel can (and you'll absolutely rethink every life choice you've ever made).
"If I had my wallet, I'd show it to you," the Training Day star answered when asked about it.