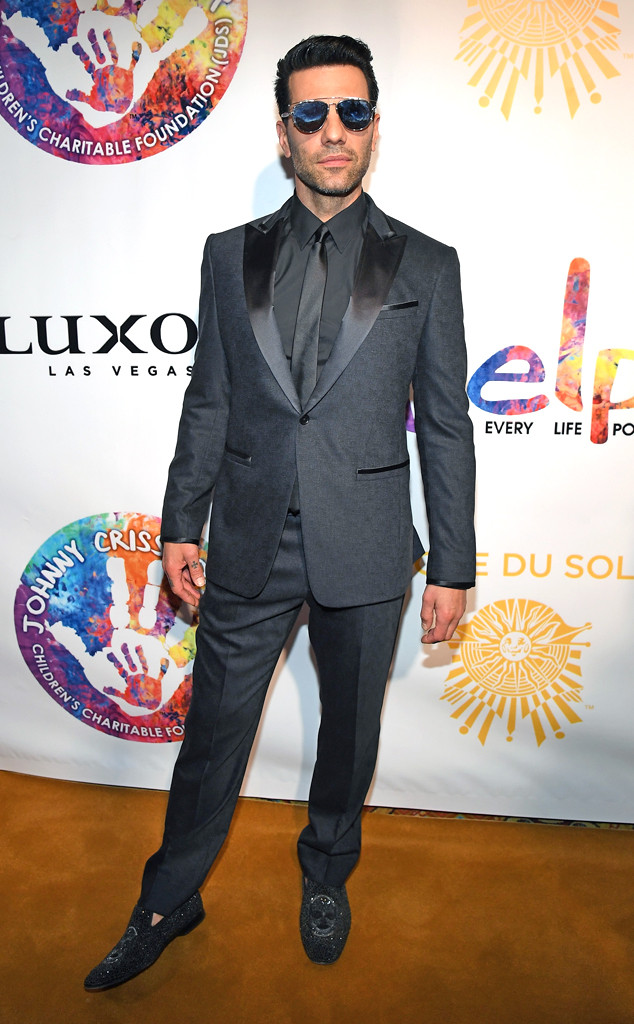 Ethan Miller/Getty Images
Criss Angel, is that you?
The world-famous magician stepped out on the red carpet last night in Las Vegas and debuted a brand new look for himself, one that's clean-cut and drastically different from his usual signature style.
Dressed in a fitted black suit and rocking a shorter hairstyle, the 48-year-old was wearing none of his usual grunge garb he's been known to wear in the past.
Angel attended the HELP (Heal Every Life Possible) charity event, which was held at the Luxor Hotel and Casino in Sin City, which focused on raising money for pediatric cancer research and treatment.