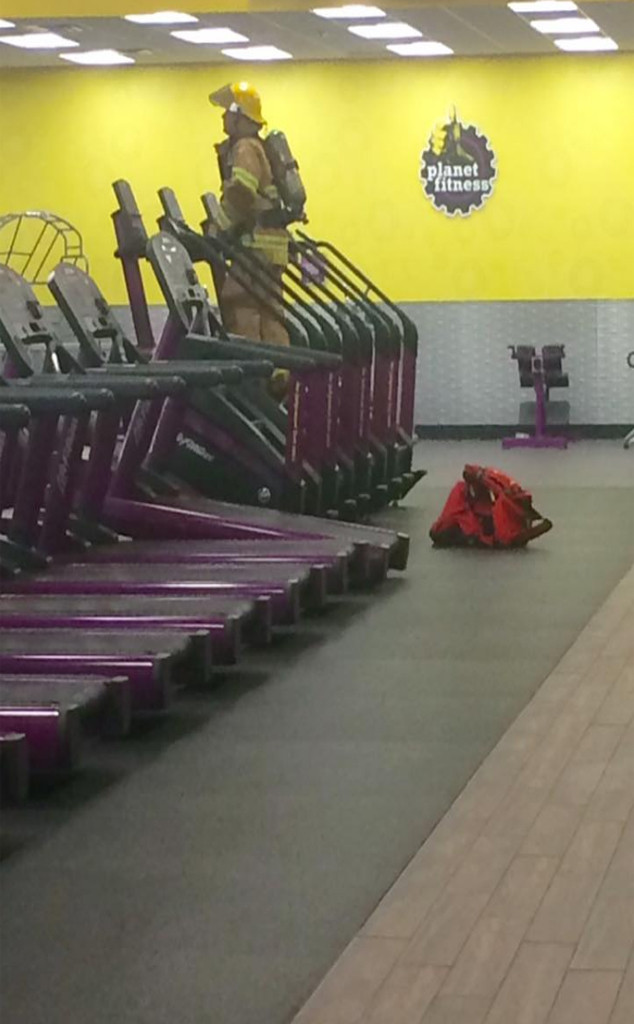 Facebook: Lezlie Bauler
Planet Fitness employee, Lezlie Bauler, captured this photo of a firefighter, fully suited, climbing the stairs at his local gym. The reason for his workout attire might just make you shed some major tears. In observance of September 11, the man in the photo decided to climb the stairs at his gym to pay respects to the fallen heroes of the tragedy.
Bauler captioned the Facebook photo, "This man asked if it was okay for him to climb 110 sets, fully suited, of stairs in honor of his fallen brothers and sisters for 9-11. Yes, sir, you can. I am not one to get emotional, but a few tears were shed. Thank you for your services."
The photo has been shared over 145,000 times and drew comments of support such as, " I'd like to imagine you hugged him, but I'm sure it's against policy. Thank you for sharing this. Such a beautiful moment in a time where we all seem so divided. We need to remember events like this where we came together as a country." The gym employee mentioned on her post that the photo was taken at her gym in Tennessee.