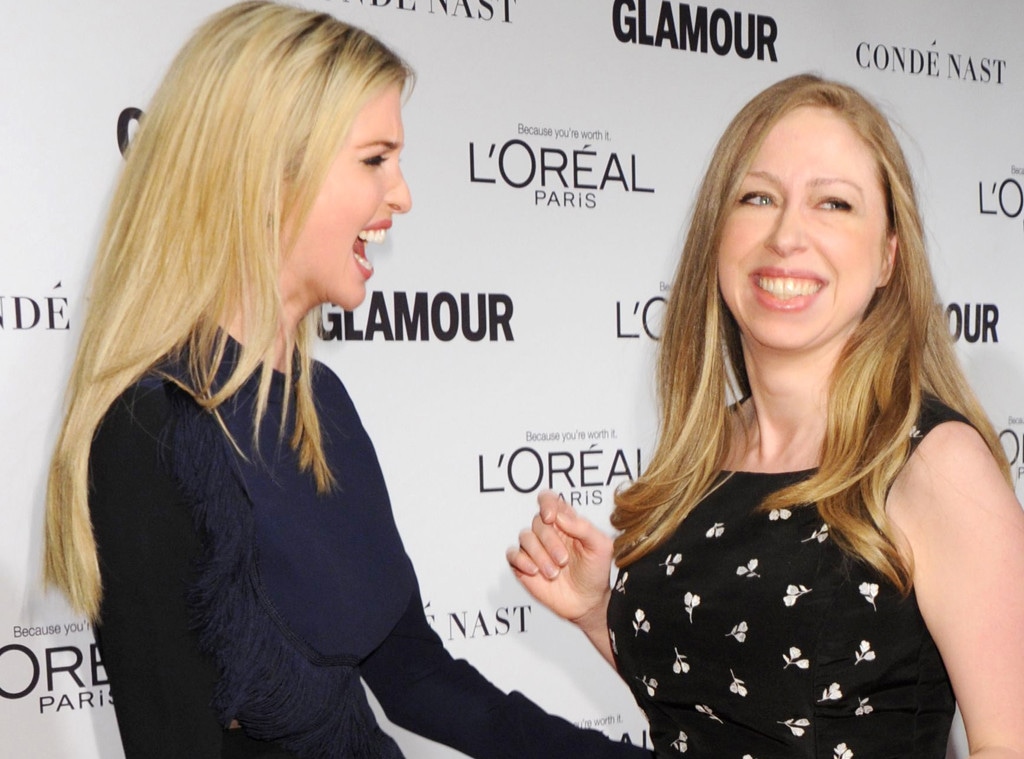 REX Shutterstock
Their parents might be in the thick of a heated race to the White House, but don't start pitting Chelsea Clinton and Ivanka Trump against each other. 
The 36-year-old daughter of Democratic candidate Hillary Clinton stopped by The View on Friday, putting any rumors to rest that she's feuding with Donald Trump's 34-year-old daughter. 
"Absolutely not," Chelsea said when asked of any turmoil between the two. "We were friends long before this election; we will be friends long after this election." 
 In fact, the two have maintained a friendship spanning back to the days their parents were close pals. (Let us remind you that Hillary and Bill Clinton had a front-row seat for Donald and Melania Trump's 2005 wedding.) And although the young mothers might not be catching up over weekly coffee dates these days, Chelsea has nothing but good things to say about Ivanka. 
"[Our friendship] certainly is not going to end because of politics," she explained, continuing, "I have tremendous respect for Ivanka. I love her family. She's a working mom like I am. We have so much more in common than we have disagreement about."
Ivanka has echoed her political counterparts complementary sentiments as well,  telling People earlier this month, "We're both incredibly supportive of our parents, as we should be. But we also continue to have great respect for one another."
The businesswoman added, "Our friendship has never been about politics. I don't expect it will be about politics in the future."
Watch:
Chelsea Clinton on Seeing Hillary Clinton & POTUS at DNC