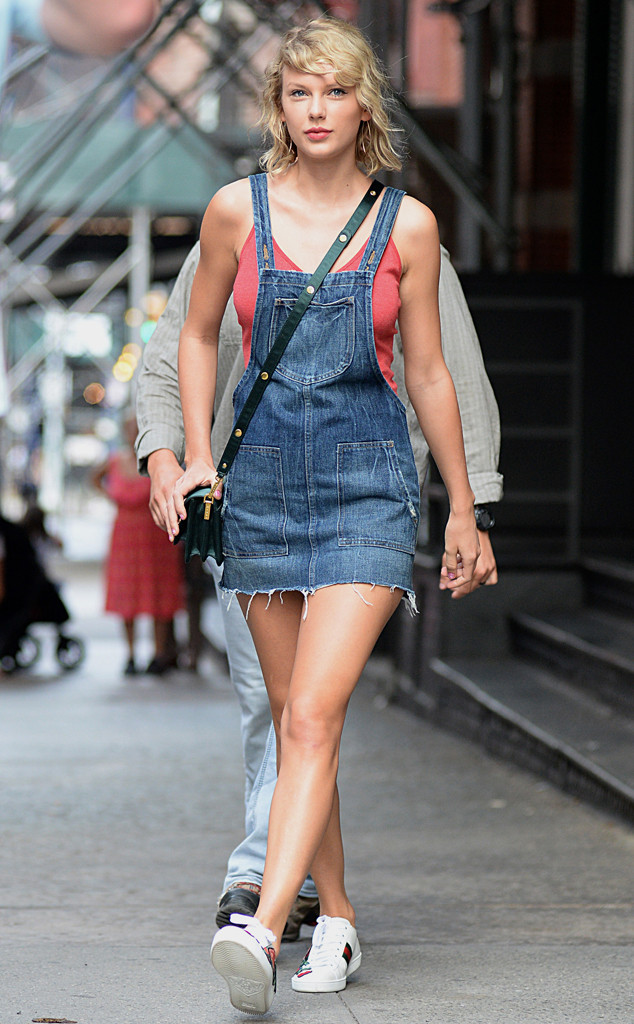 Kristin Callahan/ACE/INFphoto.com
Taylor Swift has made a fan's dreams come true.
Cincinnati police sergeant Dan Hils' daughter, Meghan, is dying from a congenital heart defect, and had one wish: to have a conversation with T. Swift. Meghan became eligible for a wish through the Dream Foundation, so she put down two possible wishes.
"You can list two possible wishes," Hils wrote on Facebook. "Meghan wanted a phone call or a video chat with Taylor Swift, but reasoned that she is so popular currently there would be little if any chance of her being reached."
Meghan subsequently requested a call with Ellen DeGeneres or Jimmy Fallon, the hosts of two of her favorite talk shows. But when her health took a sharp decline, Hils posted his daughter's request on social media with the hope that it would go viral and reach DeGeneres, Fallon and Swift. More than 2,500 shares later, Meghan got her wish.
Swift Facetimed Meghan for about half an hour, but the content of the conversation will remain between Meghan and the "Style" songstress. Afterwards, Meghan crafted a Facebook post to express her gratitude for what T. Swift had done for her.
"The words thank you will never be enough to say to Taylor Alison Swift for this day & taking the time to video chat with me for 29 minutes on September 8th, 2016," she wrote. "Thank you from the bottom of my heart, Taylor."
The "Out of the Woods" singer is no stranger to reaching out to fans. Swift also recently donated $5,000 to the GoFundMe page of a family who lost their daughter in a car crash. "No words could express how sorry I am for your loss. I know that you will keep Katie's memory alive," Swift, 26, wrote on the account page. "Please know how much I am thinking of you and saying a prayer for your family. All my love, Taylor."
Katie's sister, Kimi Carter, told E! News how Swift came to find out about the GoFundMe. "My friend emailed Taylor's agent without me knowing. The email said that one of her biggest fans just lost her sister in a car accident and it would mean the world to her if Taylor reached out," she explained. "My friend never thought it would actually get to Taylor herself but the next day she made a $5,000 donation to my family's GoFundMe account with a sweet message to us."