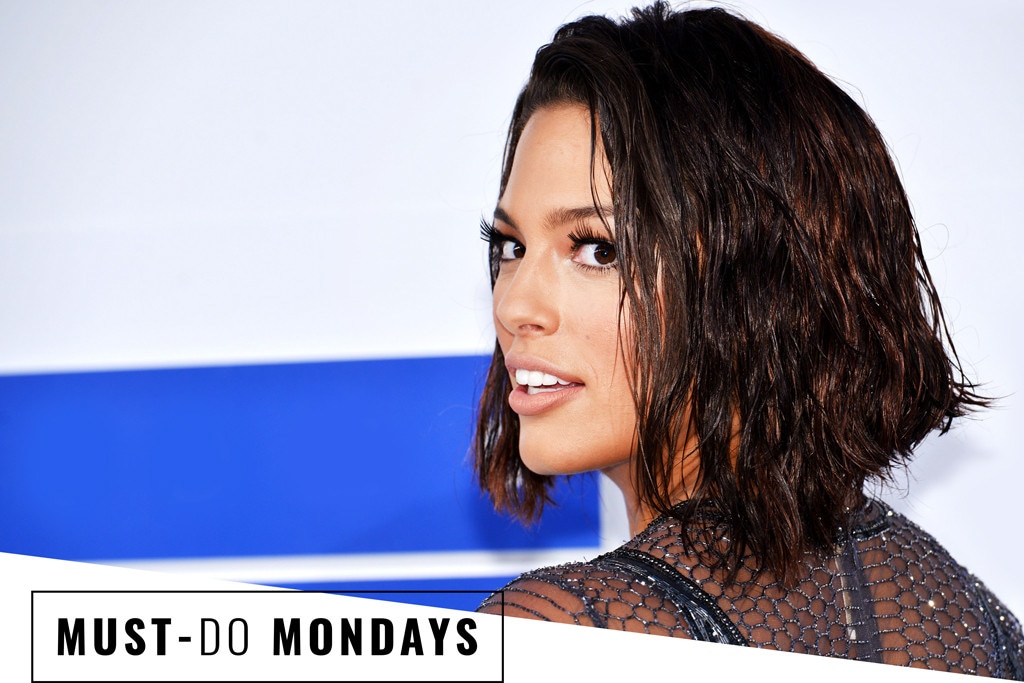 Jared Siskin/Patrick McMullan via Getty Images
You may or may not be in attendance at New York Fashion Week like all the celebs, but that doesn't mean you're not crunched for time this a.m.
Monday morning has struck again and if you didn't wake up with clean hair, you're actually in luck. Instead of tossing your hair up in a typical topknot or throwing it in a braided 'do, make like Ashley Graham or Kim Kardashian at the VMAs and give your hair the wet-look treatment.
"Dirty, unwashed hair is actually the perfect base for the wet hair look," said celeb hairstylist Suzie Kim. "It's a modern update on old-school, mousse-scrunched hair because it's not dry and crunchy: It's on the straighter side with just a little natural texture." The best part is you only need one product to achieve the look.
Step 1: First off, it's important to start with damp hair. "If you're hair is greasy and dirty from the night before, take a spray bottle full of water and mist your locks until they're damp all over," she said. You don't want your hair to be dripping wet, just damp.
Step 2: Next, you can either use a conditioning mousse, like Paul Mitchell Sculpting Foam, or a soft gel, like Aquage Straightening Ultragel—both work great in Suzie's opinion. Divide hair into three horizontal sections, working the product from roots to end.
Step 3: Finger comb the product evenly through each section and scrunch it, but not too much. "Over-scrunching will dry the product out and your hair won't look wet when it dries," warned the expert. 
Let your hair set while you get dressed for the day. Before you head out, lightly pull hair pieces apart to give it a soft-textured look. Give it one last scrunch, and you're out the door! 
Watch:
How to Get Kristin Cavallari's Signature Hair