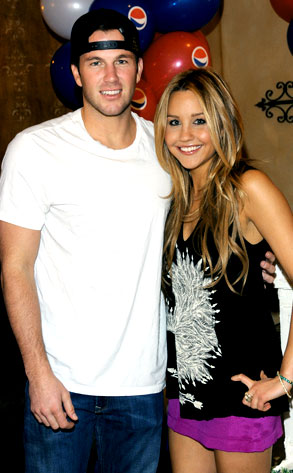 Startraksphoto
Amanda Bynes and Doug Reinhardt looked like a happy couple Wednesday afternoon when they hit Pepsi's Pre-Inaugural Celebration, but things must have gone downhill shortly afterward.
By Thursday morning, Us Weekly was reporting she dumped Doug for exploiting her celebrity status.
But not according to the former Hills star. "She wouldn't even let me have a guys' night out without flipping out on me," Doug tells E! News exclusively. "So it's over."
Not quite, insists Amanda's rep: "She broke up with him."
So what really happened in this surprisingly sudden "he said, she said" split?