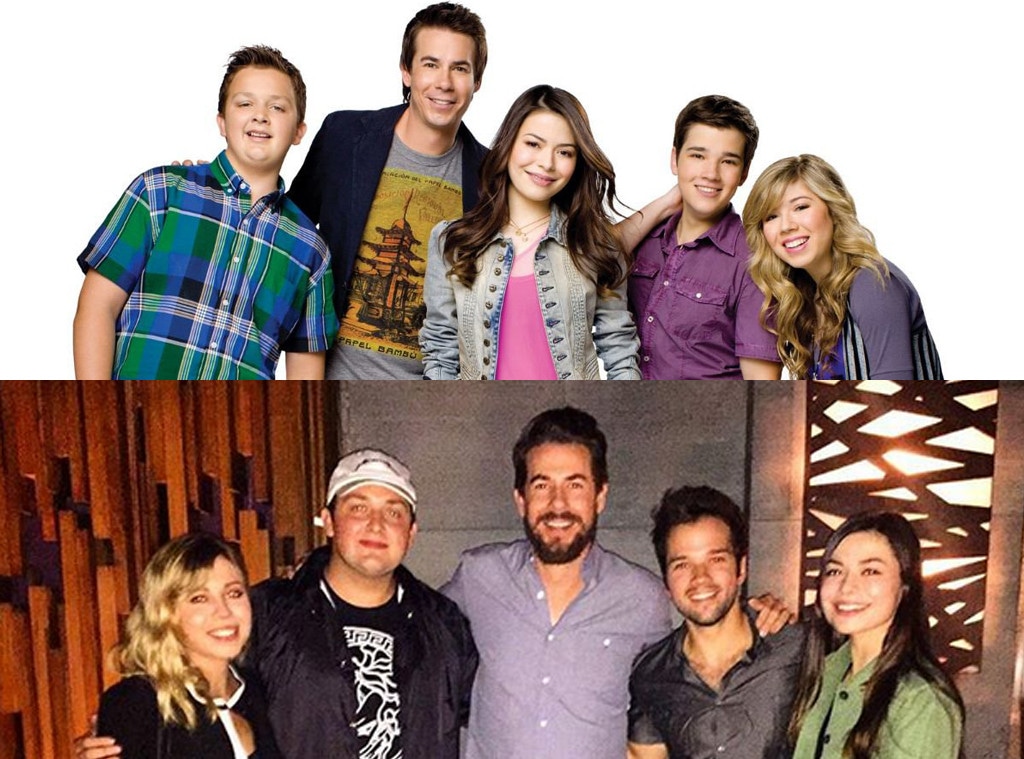 Disney; Instagram
Leave it to the iCarly cast to get us feeling nostalgic this Labor Day weekend.
More than four years after the Nickelodeon sitcom bid farewell to the small screen, we're happy to report much of the cast remains close today. Need proof? May be direct you to the wonderful world of social media.
On Friday evening, Nathan Kress, Miranda Cosgrove, Jennette McCurdy, Noah Munck and Jerry Trainor came together for a surprise reunion.
And spoiler alert: There are photos to prove it!
"The semi-bi-annual iCarly 'Where Are We Now?' conference was last night," Nathan joked on Instagram. "Love these people."
Miranda later posted the same photo with a simple heart emoji. And yes, that was enough for fans of all ages to freak the freak out on social media.
So what is the cast up to after bidding farewell to the popular sitcom? Nathan married his girlfriend London Elise Moore last November in front of a few co-stars.
Jennette recently signed a development deal with Canvas Media while Miranda is expected to lend her voice to Despicable Me 3.
Noah now produces electronic music under the name "NoxiK" while Jerry continues to lend his acting skills to shows including Hunt the Truth and Still the King. As for any chance of a reunion on the small or big screen, Miranda says never say never.
"Yeah, I would totally do a reunion," she shared with AOL Build this past spring when promoting her show Crowded. "I'd also like to know what's going on with Carly's mom because nobody ever told me."
Speaking of reunions, relive our Laguna Beach gathering in the video below.