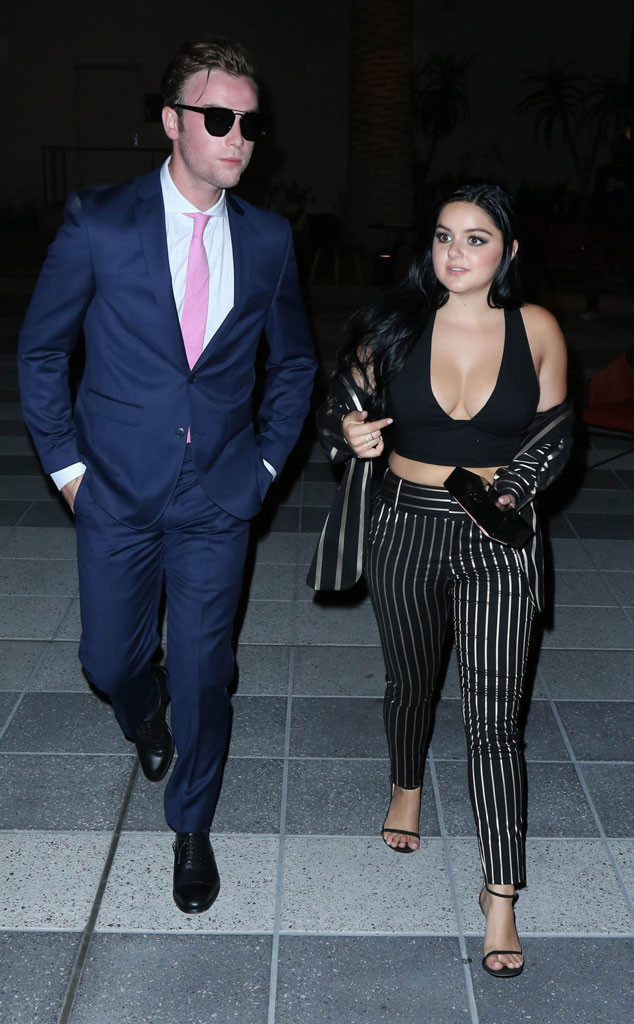 gotpap/Star Max/GC Images
Don't let the rumor mill fool you: Ariel Winter says she's most definitely still on the market.
The Modern Family star's potential romance with childhood friend and actor Sterling Beaumon has been a hot topic of conversation lately, as the pair have attended multiple Hollywood events together over the past few months. But the college-bound 18-year-old put speculation to rest once and for all Friday afternoon via a platform she's come to use when clarifying her relationship status.
"Everyone thinking I'm taken when I'm just over here like hi I'm single AF," Winter wrote on Twitter alongside a GIF of an animated piece of bread popping out of a toaster. Well played, Ariel.