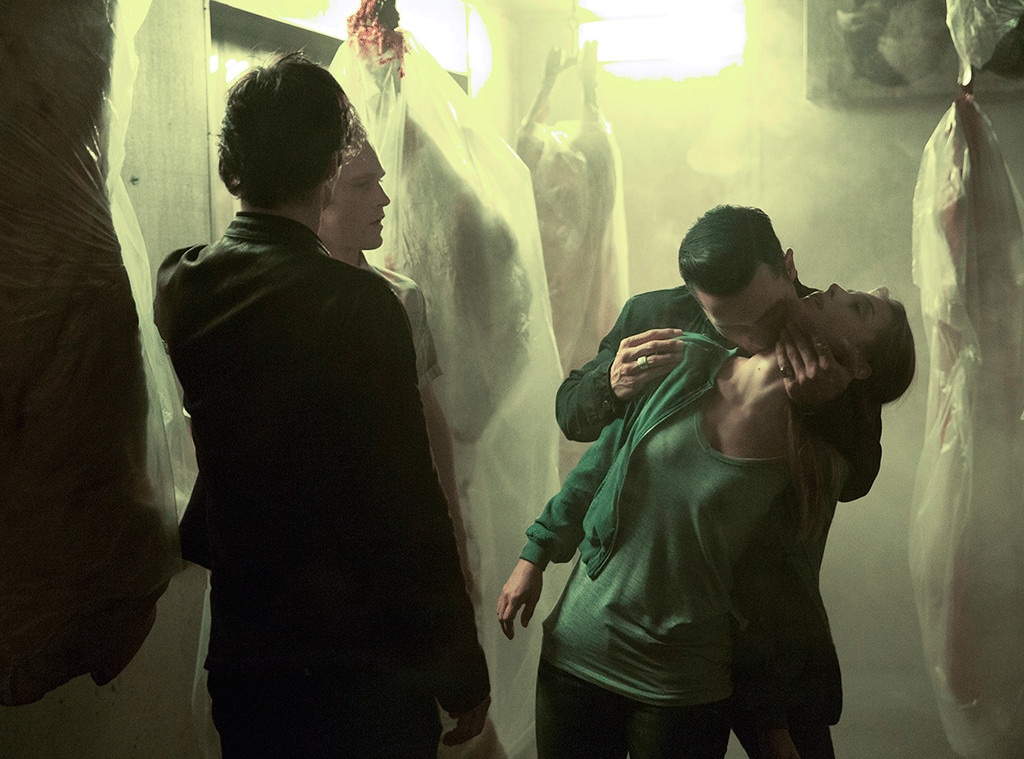 The CW
When The Vampire Diaries returns for its eighth (and final, sob!) season on Oct. 21, Damon Salvatore will be up to his old tricks—the kind he was pulling when we first met him in the series premiere: trapping young couples driving on dark streets at night with the whole "body in the road" trick. A TVD classic.
But this time he has a partner in Enzo, a.k.a. the other guy who was accidentally possessed by an evil witch/demon/spirit thingy when the duo opened a locked vault that most definitely should've stayed sealed (will they learn nothing on this show?!).
E! News has an exclusive sneak peek at the season premiere, where we can see Damon (Ian Somerhalder) and Enzo (Michael Malarkey) in action as they trap a young couple in the road and take them back to their human slaughterhouse (a.k.a. the creepy warehouse we caught a glimpse of in the closing moments of season seven).
The entity making them do this—and the bigger question of why—will soon be uncovered. Meanwhile, as the season opens, we'll see Stefan (Paul Wesley) and Bonnie (Kat Graham) teaming up to investigate a lead (after months of dead ends) that will hopefully bring them one step closer to bringing Damon and Enzo back. 
E! News also has the first look at new character Seline, a.k.a. Containment star Kristen Gutoskie, Alaric (Matt Davis) and Caroline's (Candice King) new nanny. According to her official character description Seline is a "warm, nurturing nanny of two young kids by day, and a small-town girl trying to find her place in a dangerous world by night."
E! News has also confirmed that Michael Trevino, a.k.a. your favorite werewolf Tyler Lockwood, will be returning in the third episode of season eight. The news was originally reported by Entertainment Weekly.
The Vampire Diaries kicks off its eighth and final season on Friday, Oct. 21 at 8 p.m. on The CW.