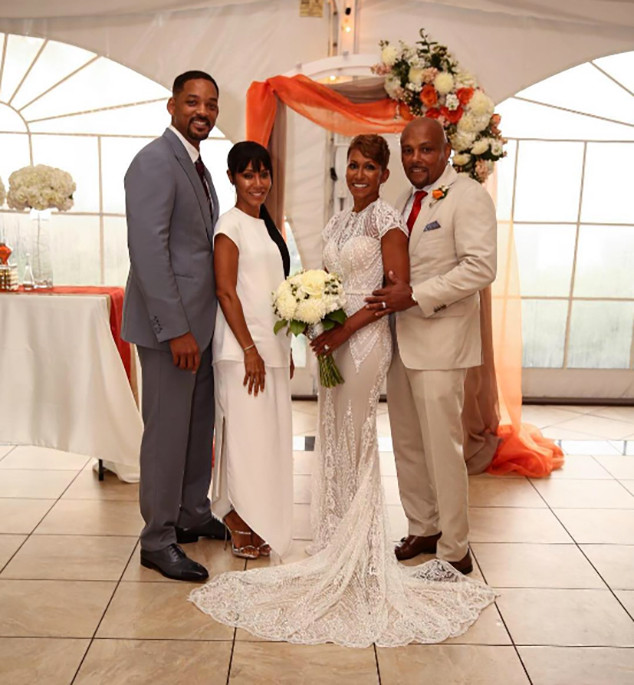 Berta/Instagram
While some couples have called it quits this summer, Jada Pinkett Smith's mom has made her relationship official!
Adrienne Banfield-Jones tied the knot with her beau last week, and daughter Jada and her husband Will Smith were on hand to support the gorgeous couple. Jones wore a gorgeous white Berta gown that featured beautiful details of lace and beading. Her now-husband wore a beige suit with a red tie. Jada also wore white to the affair, but her dress was a simpler and more demure design. Will opted for a heather gray suit to complement his wife.
Jada considers her mom one of her closest confidantes, so it's no surprise that Jada would be standing right next to her mom on her special day. In an interview with Redbook, both Jada and Adrienne opened up about their honest relationship with each other.
"But I don't feel like being her mother gives me the right to interfere. I respect that we grew up in different times," Adrienne explained. "Her perspective on things often differs from mine: It's old-school/new-school. I've learned to trust the decisions she makes for herself and her family, because they are excellent."