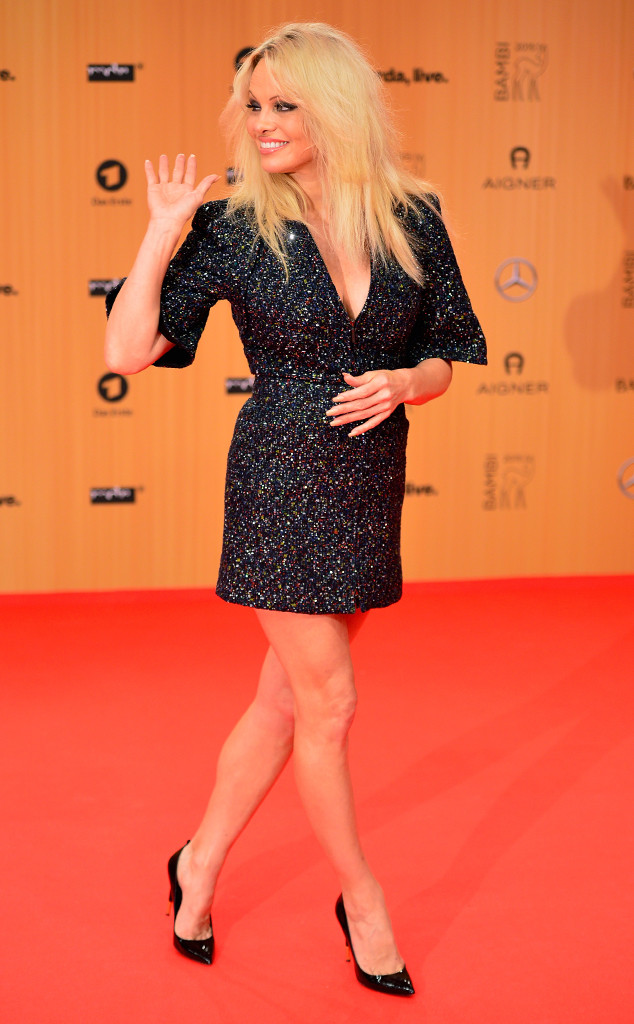 Thomas Lohnes/Getty Images for MADELEINE
Pamela Anderson is obviously no stranger to posing for some racy photos, but the former Playboy model has decided to launch a new pledge that might shock you—she wants men to stop watching porn.
Anderson co-wrote an op-ed for The Wall Street Journal along with celebrity rabbi Shmuley Boteach titled "Take the Pledge: No More Indulging Porn," urging readers to "understand that porn is for losers—a boring, wasteful and dead—end outlet for people too lazy to reap the ample rewards of health sexuality."
The pair continuously call pornography a "public hazard of unprecedented seriousness" throughout the piece, and seem to have been inspired by the recent sexting scandal with Anthony Weiner (his wife Huma Abedin, one of Hillary Clinton's closest aide, just announced she's leaving the former congressman).