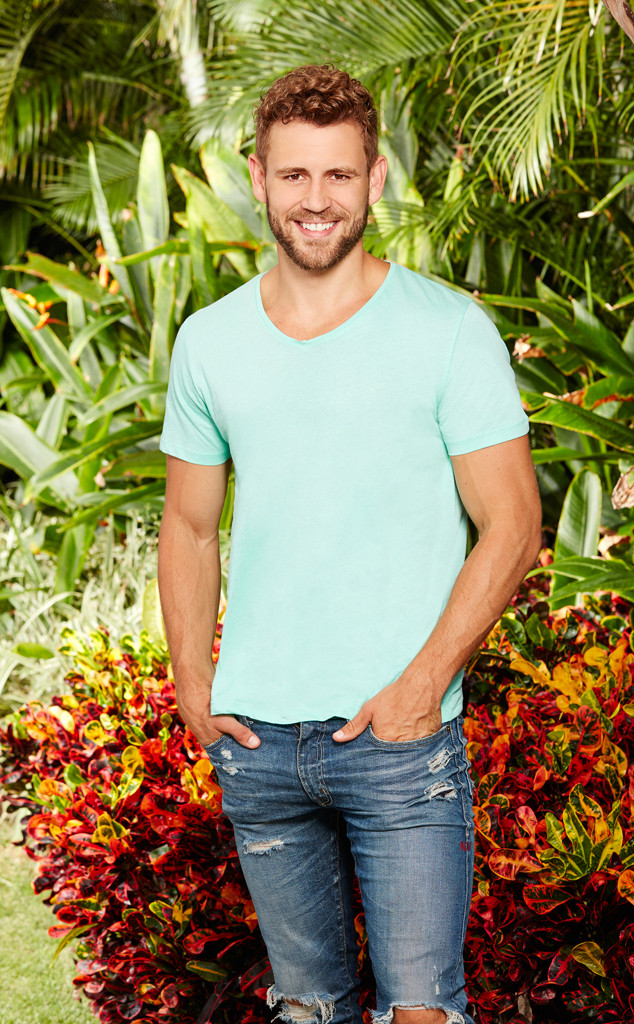 ABC
Nick Viall as The Bachelor? It's just one happy accident. Nick has appeared on The Bachelorette twice, both times coming in as the runner-up, and Bachelor in Paradise, all in the hopes of finding love. But he never sought out to be The Bachelor…or even on The Bachelorette, according to his friend Marcos Hernandez.
"Of course he's happy he was picked as The Bachelor. It's an opportunity that came up, but it's not something he was actively seeking. Nick didn't even put himself on The Bachelorette the first time. My wife and I did," Marcos, a friend of Nick's for 32 years, told E! News. "We'd have pizza nights where we'd watch the show and Nick would come over and watch with us. My wife thought it would be funny to try to get him on the show. She grabbed a recent picture of him and sent it in. We forgot about it but nine months later they called him for an interview and he decided to try it out."
Nick's trajectory to become The Bachelor is unique for the show's 20-season history. Generally the show picks from the previous season, so Nick's time seemingly came and went. However, he took his time on both Bachelorette seasons and Paradise to transform his TV image.