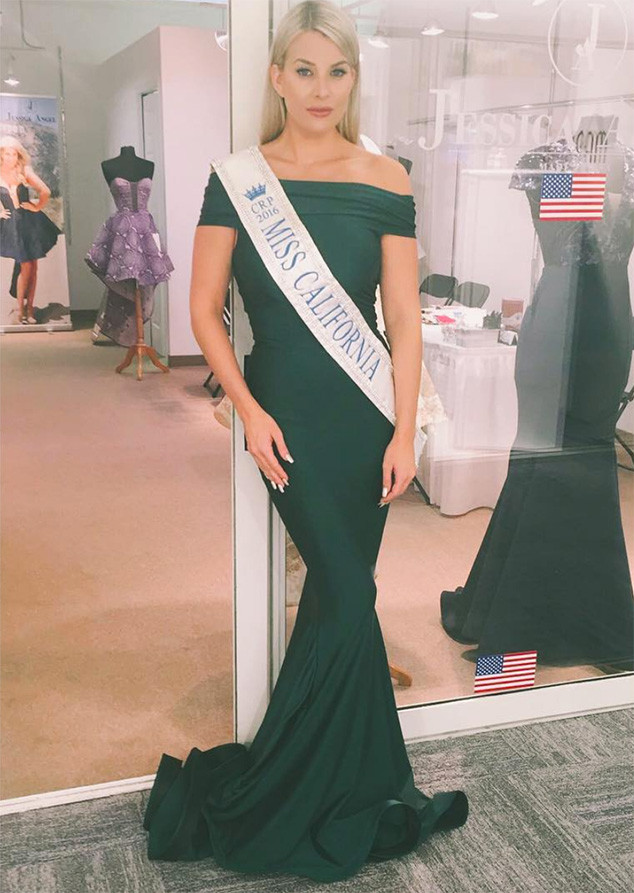 Instagram
UPDATE: The Miss California Regional pageant held a press conference on Thursday during which they confirmed Baylee Curran was, in fact, stripped of her title due to racially charged commentary as well as "racy" photos.
The pageant's rep said there were no nude photos of Curran, but there were "racy" photos that were deemed to be grounds for dismissal as any "full-nude, partial-nude or implied photo shoots" are unacceptable by the pageant.
The rep also confirmed that Curran had made racially charged comments to other contestants.
--------
Is Curran hiding some skeletons in her closet?
The former beauty queen has been making headlines after being involved in an alleged gun altercation with Chris Brown, and you know what happens any time someone unfamiliar starts making the news—people want to know more about who they are.
Well, in Curran's case, there seem to be some interesting tidbits about the Norco native that are now coming to light, with the main mystery behind the 24-year-old being why she was stripped of her Miss California throne.
When we contacted the organization's rep, we were told, "Baylee only served as Miss California Regional from April 1 to July 5 due to multiple allegations that were further investigated."
So, what were these allegations? Apparently, it was a fun bag of racial slurs, racy photos and unfavorable behavior.