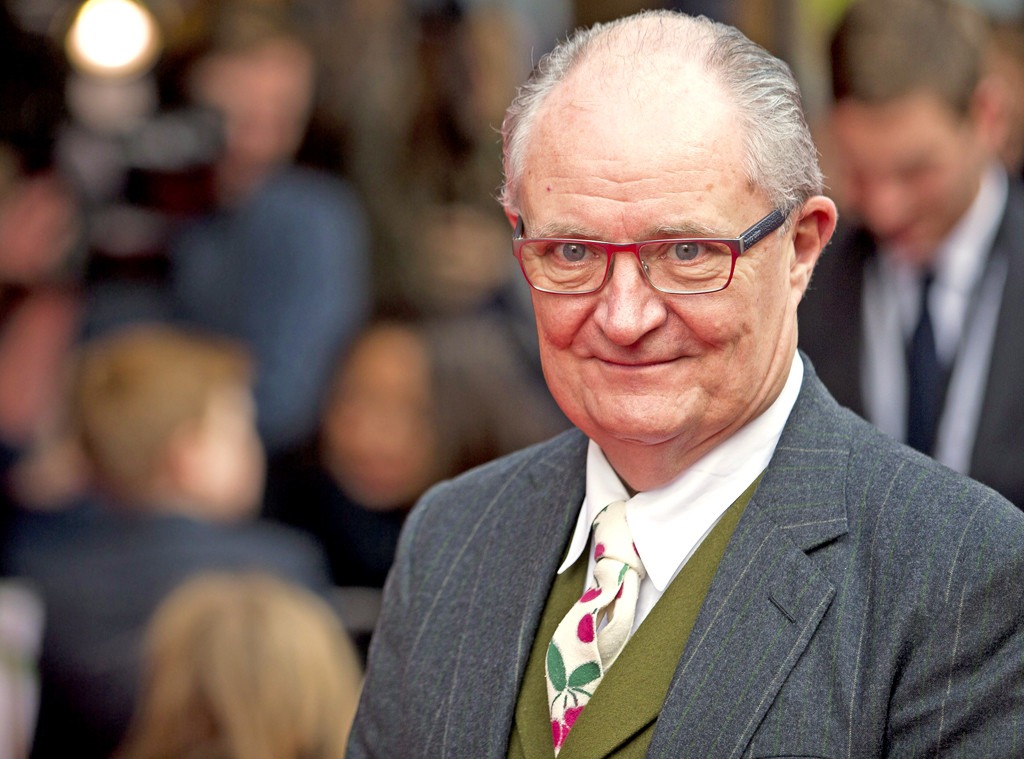 JUSTIN TALLIS/AFP/Getty Images
The seventh and penultimate season of Game of Thrones is adding a fresh face to its already sprawling cast.
Oscar-winning veteran actor Jim Broadbent (Harry Potter, Bridget Jones's Diary) has signed on for a role in the HBO series upcoming season, E! News has confirmed, though who he will be playing is anyone's guess. All we do know is that the role will be "significant," as first reported by EW. 
In seasons past, the speculation game was a bit easy for fanatics of the George R.R. Martin book series upon which the series is based. Just line up the actor with a role yet to jump from page to screen that matches their description and—voila—you've figured it out. But now that the series has surpassed its source material, with even the studious of readers watching blind, Broadbent could quite literally appear as anyone.
Not only that, but fans will have to wait even longer than usual to find out how Broadbent fits into Westeros. As previously reported, Game of Thrones won't return for season seven until summer of 2017, a full three months after its usual spring debut. The reason for the delay? Blame it on winter. "Now that winter has arrived on Game of Thrones, executive producers David Benioff and D.B. Weiss felt that the storylines of the next season would be better served by starting production a little later than usual, when the weather is changing," Carter Bloys, president of HBO programming, said in a statement. "Instead of the show's traditional spring debut, we're moving the debut to summer to accommodate the shooting schedule."
When winter does finally come, though, fans ought to be prepared to have their minds blown. As Maisie Williams, Emmy nominated for her badass work as Arya Stark, revealed on Twitter last week, things are about to get even crazier. "Just finished reading season 7," she tweeted. "S—t gets REAL…I'd start preparing yourselves now…Scratch that, nothing will prepare you for this."
She finished her warning/tease with a succinct "holy BALLS."
Who do you think Broadbent might play in season seven? Share your theories in the comments below.
Game of Thrones returns to HBO in summer of 2017.
Watch:
Sophie Turner Talks "Game of Thrones" Season 7