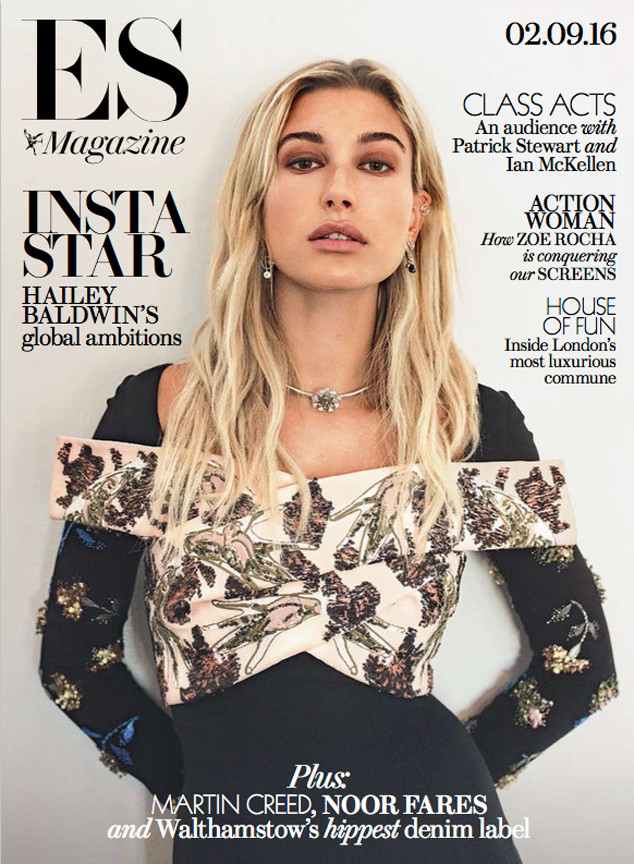 ES Magazine
Justin Bieber isn't the only celeb Hailey Bieber's had her eye on.
Dishing to ES Magazine on all things fame, the 19-year-old model couldn't help but gush about one chart-topping singer she'd love to get to know. "I am obsessed with John Mayer," Hailey admits to the mag, adding,"I love him. I just think he's so talented. I have his documentary in my iTunes. I watch it all the time. I know [his 2006 album] Continuum start to finish, every word."
Don't we all, though? But the one thing that separates people like us from people like Baldwin is that she's actually been able to meet Mayer. Lifestyles of the rich and the famous, after all.
Hailey explains, "I was at dinner with Hailee Steinfeld at The Nice Guy—which is so bouji and sceney, but they have a phenomenal kale salad—and he pulled Hailee aside to say he'd heard her song and thought her lyrics were awesome. I was digging my nails into her arm, like, 'Oh my goodness, John Mayer told you your music is great?' I was tripping!"