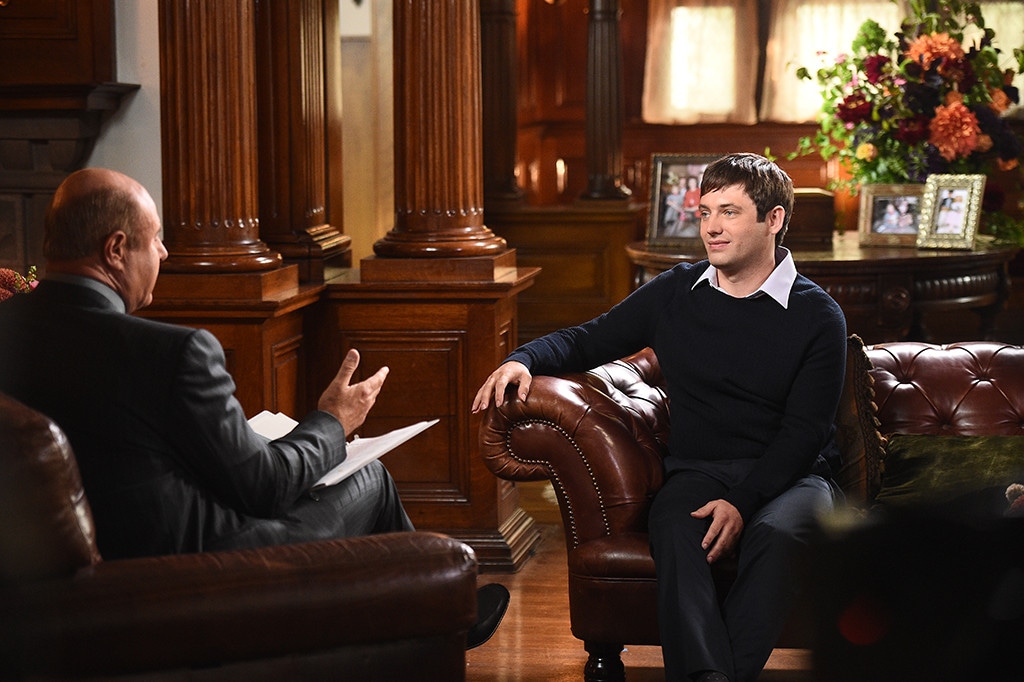 Peteski Productions/CBS Television Distribution
JonBenet Ramsey's brother is opening up.
Burke Ramsey is giving his first media interview about his younger sister's murder, and in it he's going to recall the night it happened and the scandal that followed his family. Now 29, Burke tells Dr. Phil that he remembers everything that happened the night his family's world turned upside down.
"I remember my mom searching my room that night saying, 'Where's my baby? Where's my baby?'" he tells the daytime talk show host in the three-part season premiere.
It appears that Dr. Phil's interview with Burke is going to address everything, from the 6-year-old's untimely death to the fact that Burke and JonBenet's parents are still seen as suspects in the public eye. In fact, Dr. Phil even suggests that Burke could've been the killer.
"Has it ever occurred to you that your parents actually thought you did this and didn't ask you because they didn't want to know?" Dr. Phil asks Burke in the interview. 
Burke understands that people still think of him as a suspect, but all he wants to do is honor JonBenet. "I know people think I did it; that my parents did it. I know that we were suspects," he explains, adding, "I want to honor her memory by doing this interview. I don't want anyone to forget."
CBS, Investigation Discovery, A&E and Lifetime will all be airing specials surrounding the murder of 6-year-old JonBenet. Twenty years later, the case still captivates people all over the world because it still hasn't been solved. Since the 1996 murder, JonBenet's mother passed away and her father has remarried. Despite moving forward with their lives, they haven't forgotten the past.
"I remember the viewing," Burke shares. "The casket was small. Her eyes were closed."
JonBenet, a child beauty pageant star, was found beaten and strangled in her Colorado home's basement on Dec. 26, 1996. There have been more than 140 suspects and more than 1,400 pieces of evidence reviewed.
The three-part season premiere begins Monday, Sept. 12, 2016 and continues Tuesday, September 13 and Monday, September 19 on CBS.