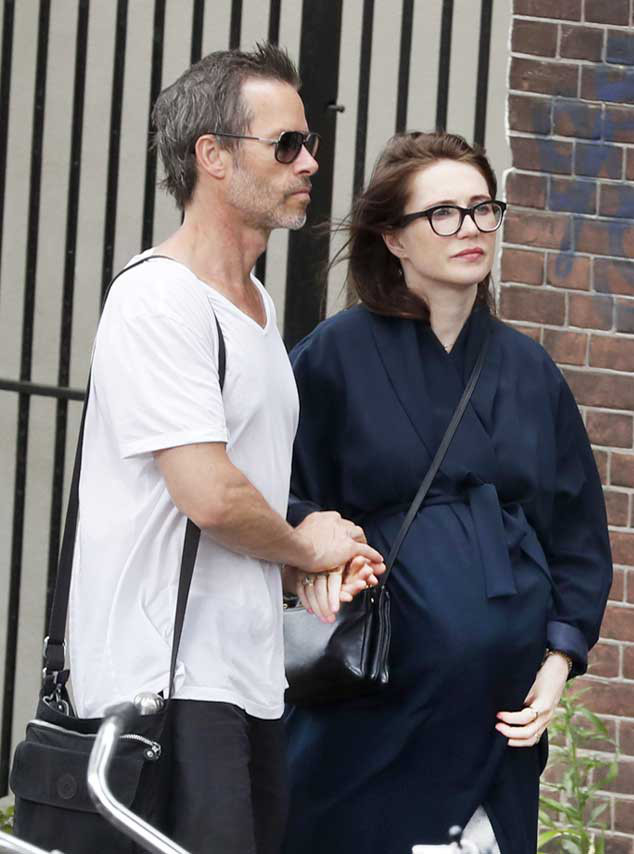 FAMEFLYNET PICTURES
Guy Pearce and Carice van Houten have welcomed their first child together.
The 48-year-old Iron Man 3 actor and the 39-year-old Game of Thrones actress announced the news via Twitter Monday. "A cute little package arrived and told us his name's Monte Pearce," Guy tweeted. "We think we're gonna keep him. Placenta smoothie anyone? @caricevhouten." Carice retweeted Guy and added nine emojis, including a baby, a red heart and a martini glass.
Other details were not immediately available
E! News confirmed the actors were expecting a baby in March. At the time, Carice—who plays a witch named Melisandre on Game of Thrones—tried to get ahead of the inevitable tauning on Twitter. "Ok. I'm ready for your shadowbaby jokes," she wrote. Guy retweeted her, adding, "Nothing like the prospect of a shadowbaby to change your mind about becoming a Father !!"