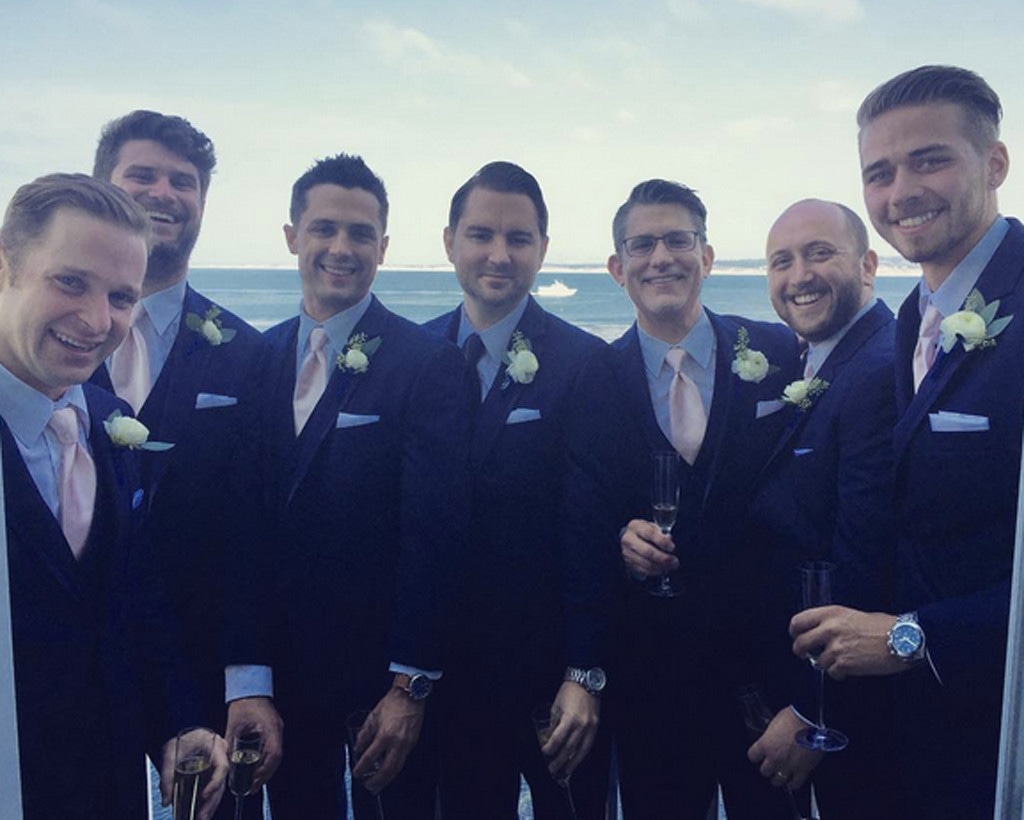 Instagram
Dieter Schmitz is officially a married man.
The former Laguna Beach star married his fiancée Isabell Hiebl Saturday evening in Monterey, Calif.
According to social media, former co-stars Lauren Conrad, Trey Phillips, Stephen Colletti and Loren Polster were all able to attend and have a big role in Dieter's special day.
"Love these guys @treyphillips @stephencolletti @benjammin2686 @lukih17 @lorenpolster," the groom wrote on Instagram just hours before exchanging vows. "Today is the day!"
As for what the couple has planned for their honeymoon, E! News has learned that the pair will be embarking on a trip of a lifetime to Bali, Australia and Hong Kong to celebrate their nuptials.
Fans of Laguna Beach will easily remember Dieter as one of Stephen and Lauren Conrad's best friends. He also dated Jessica Smith during high school on the popular reality show.
Fast-forward to E! News' cast reunion in May when the groom was busy planning a wedding while managing EVEN Hotel Times Square South and collaborating with Loren on a new sports website titled HugeSportsGuys.com.
Despite a busy schedule, one look at the couple's social media pages and you will notice plenty of love between the pair.
"Boom! Engaged to @isathebell. Otherwise referred to as being the luckiest, happiest man on planet earth! Time to celebrate!!! #Dizzy4Schmitz," Dieter shared on Instagram when announcing his engagement. Isabell added, "Love you @DieterSchmitz."
Congratulations to the happy couple.
Watch:
"Laguna Beach" Cast Plays "Real or Fake" Game