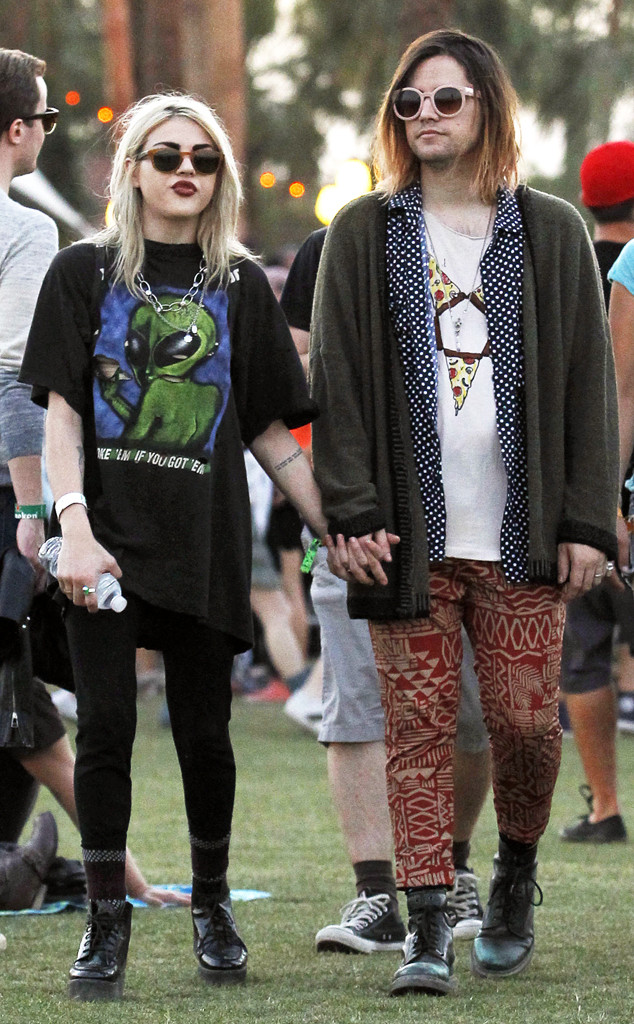 PacificCoastNews
After announcing their split in March, Frances Bean Cobain and Isaiah Silva's divorce battle might turn ugly.
According to court documents obtained by E! News, Silva is requesting $25,000 per month in spousal support from Cobain, who is worth an estimated $100 million. The documents give a detailed list of Silva's expenses, including what he spends on monthly rent ($4,500), clothes ($200) and even private schooling ($3,333) for his child from a previous relationship. Silva also states that his monetary income from his band, The Eeries, has "changed significantly" as a result of his divorce proceedings.
"Due to break up of marriage and incidents of violence and harassment against me I have been unable to tour and record music," the documents state.
Silva also claims that because he and Cobain did not have a prenuptial agreement, he is entitled to half of her assets earned during their marriage.
E! News has reached out for comment.