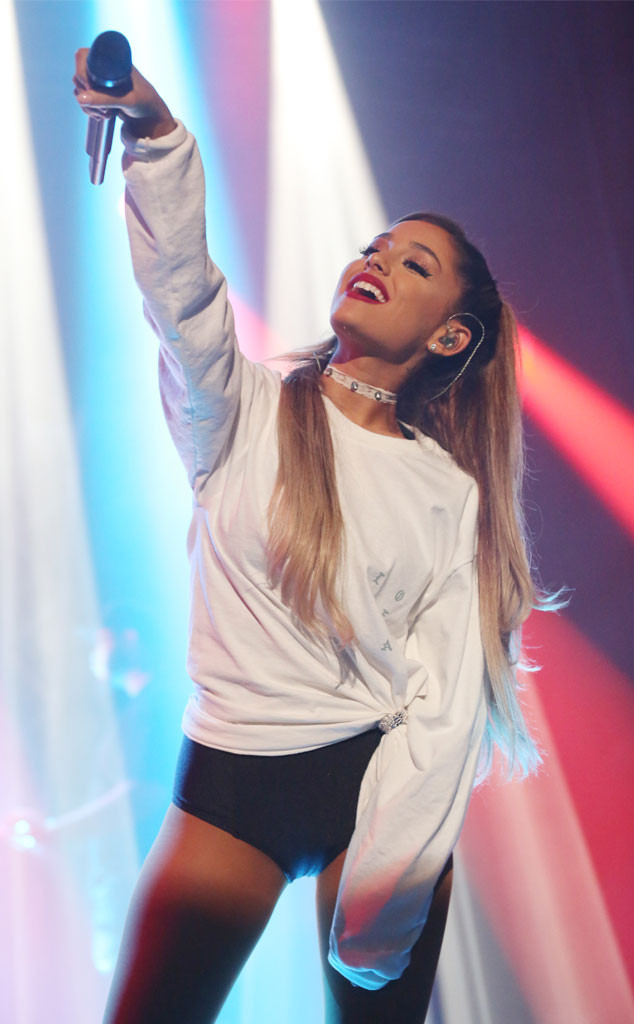 Domine Jerome/Sipa USA
Yet another pop sensation has been slapped with a lawsuit.
This time, Ariana Grande is under fire for her 2015 chart-topping track "One Last Time," which songwriter Alex Greggs claims was embodied after the Skye Stevens' 2012 single he wrote titled "Takes All Night."
In documents obtained by E! News, Greggs alleges that "One Last Time" and "Takes All Night" bear similarities "so striking that it is highly likely the works were not created independently of one another," noting the chorus and lyrics of Grande's version as a primary catalyst for the legal action.
The lawsuit states, "Although the rhythm of the two compositions may differ to accommodate the prosody of the lyrics, there is substantial similarity on the most important rhythmic placement of the pitches on strong melodic and harmonic beats..." as well as "the use of the lyric statement 'take(s) [or takeing] you home' as the final lyric statement..."