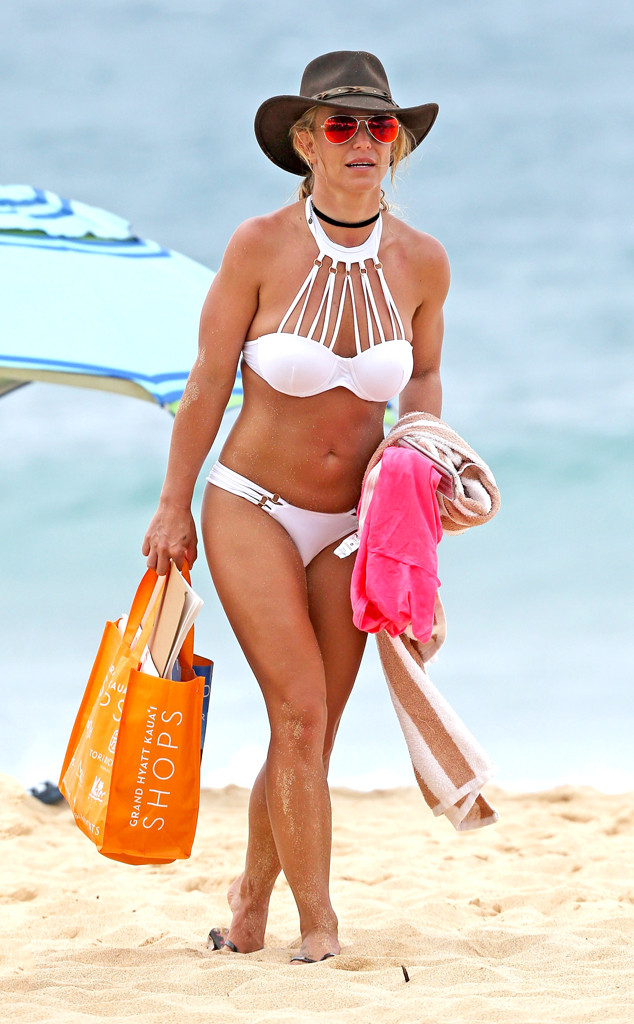 FameFlynet/AKM-GSI
Based on Britney Spears' Instagram pictures, her vacation in Hawaii was unbelievable!
While the "Make Me" songstress had a blast with her two sons, there was one moment when she had a scary experience on the picturesque beaches of the island. In an interview with BBC Radio 1, Brit Brit opened up about her relaxing vacation but recalled a moment when she nearly drowned.
"I went to Hawaii a couple of weeks ago. It was beautiful. The waves were like six feet tall," she shared. "I completely embarrassed myself. I went out and I thought it was like a wave pool, and I thought, 'This is so nice and refreshing and beautiful,' but the thing I didn't think about is when you come back the waves really come in hard and I got sucked under for like five minutes."
As she kept getting pulled back out to sea, she only had one thought: was there anyone to help her?