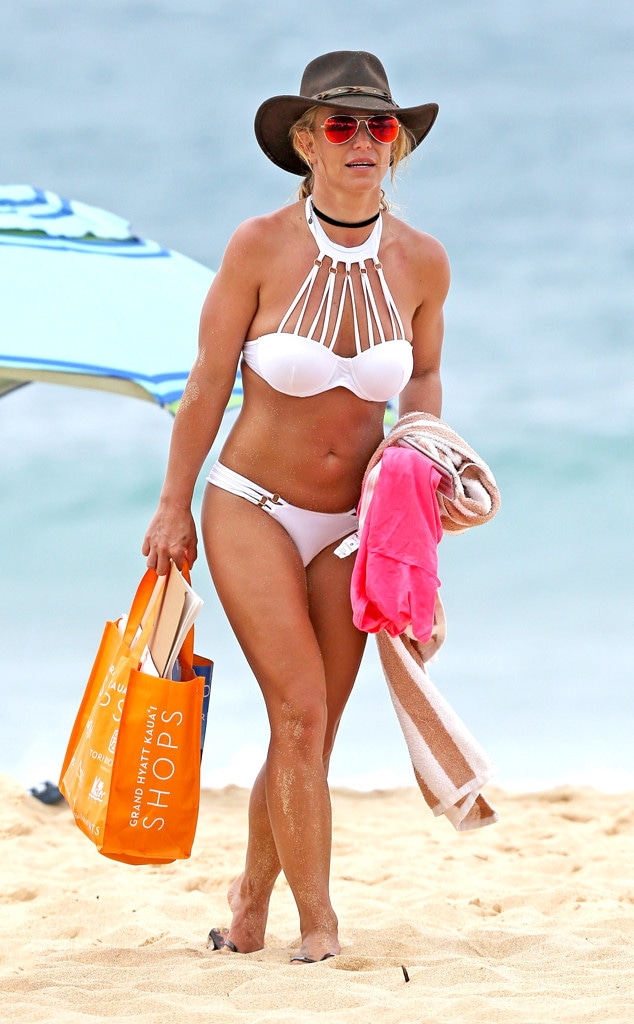 FameFlynet/AKM-GSI
Based on Britney Spears' Instagram pictures, her vacation in Hawaii was unbelievable!
While the "Make Me" songstress had a blast with her two sons, there was one moment when she had a scary experience on the picturesque beaches of the island. In an interview with BBC Radio 1, Brit Brit opened up about her relaxing vacation but recalled a moment when she nearly drowned.
"I went to Hawaii a couple of weeks ago. It was beautiful. The waves were like six feet tall," she shared. "I completely embarrassed myself. I went out and I thought it was like a wave pool, and I thought, 'This is so nice and refreshing and beautiful,' but the thing I didn't think about is when you come back the waves really come in hard and I got sucked under for like five minutes."
As she kept getting pulled back out to sea, she only had one thought: was there anyone to help her?
"Literally I almost drowned, and I'm like, 'Where is my security? They're just going to let me die here, you know?'" she continued, "and then I came in again and another wave took me under so I kind of made a fool of myself."
Now that she is safe and sound and back in Las Vegas, Britney can look back on the incident and laugh. "It was fun to say the least," she joked. "I got to experience what it was like to be taken down by a 6-foot wave."
But did anyone, including her security team, eventually try to save her?
"No they didn't," she confessed. "They just kind of left me there. I think they knew I could survive my way through it."
We're just glad you're OK!