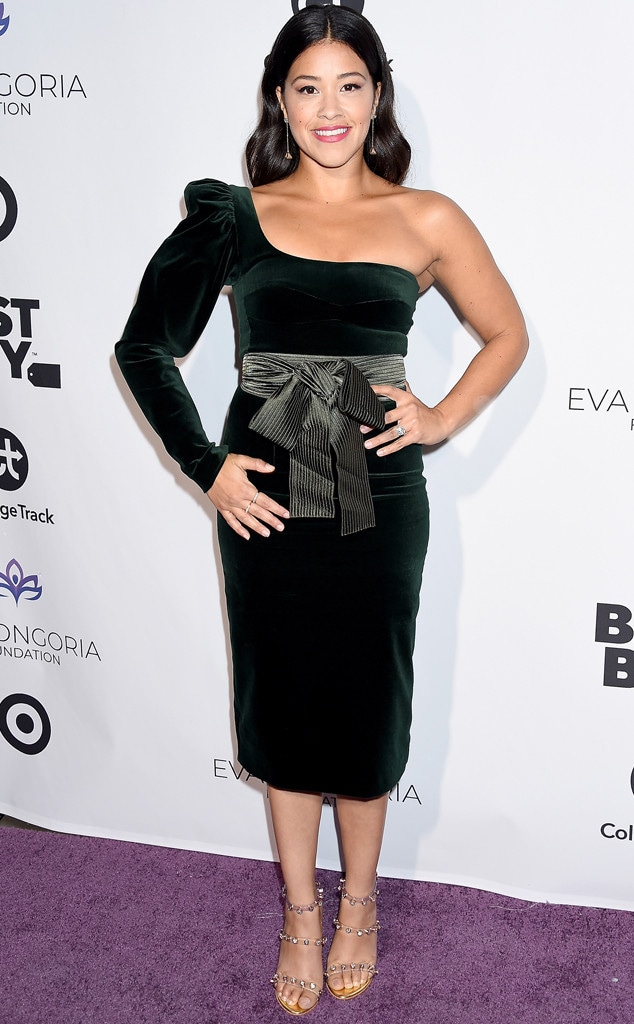 Gregg DeGuire/Getty Images
Gina Rodriguez is Latina's October cover star, and in her true fashion, she's real and empowering with all of her responses. 
The Jane the Virgin star just wrapped up her first major motion picture, Deepwater Horizon, based on the 2010 oil spill in the Gulf of Mexico.  
"I play Andrea Fleytas, a real-life hero, who's a Latina from California, and I thought for her not to be portrayed by a Latino would have been devastating. It didn't need to be me. I told Peter (Berg), It can be any Latina out there crushing it and killing the game," she said. 
The film features an all-star cast and Rodriguez opened up about being a part of this cast and praised this "family."
"Peter Berg is a genius. Mark Walberg is a badass. John Malkovich, Kurt Russell, Kate Hudson—I learned so much from these people, from this cast, from this family," the actress said. 
The actress feelings that Wahlberg, in particular, "got her" and understood all that she's been through before becoming a Hollywood star. 
""One thing I find extremely empowering about Mark is that he doesn't want to do it alone. He wants to help everyone around him, uplift everyone around him. Mark understands that he got to where he was because of all the people that helped him get there, including himself. He got me," Rodriguez said. "He got the idea that shit was hard and I pushed through. It wasn't just hard as a Latina, it wasn't just hard as a curvy leading lady, but it was hard as a woman. It was hard as somebody that came from the hood. He gets the struggle, and he could see it in someone else."
Rodriguez proudly feels that although her culture has been "living the crab-in-the-barrel effect," they're stronger than they know. 
"We're so afraid there isn't enough room for all of us that we fight to get to the top. We don't need to do that. There's room for all of us. We're stronger in numbers. As Latinos, we put Barack in office. We could do the same in making sure that Donald Trump doesn't get in office. We are that strong," she explained.
The star recently shaved her head for her new role in the upcoming movie Annihilation and learned essential things about herself. 
"I think it all plays into the idea of being your own hero and not feeling like you have to live up to other people's expectations. I am not my beauty. Who I am is not my f*cking hair, and to be an actor is to transform. To represent a community is to commit, to give my entire all," Rodriguez said.
And this is why we love you, Gina!
Watch:
Gina Rodriguez Goes Blonde After Huge Movie Role