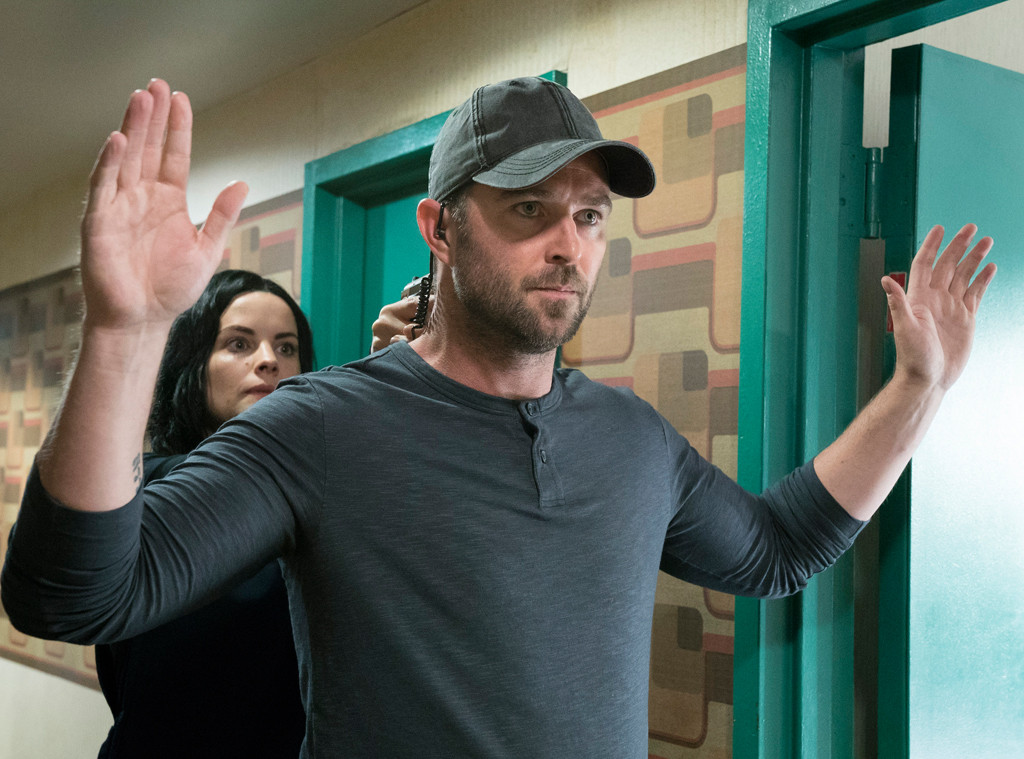 NBC
Blindspot featured gasp-inducing reveals and non-stop action in season one, but things are just getting started. How do we know? Because the exclusive season two first look below—it'll blow you out of the water.
"It's going to send you on a massive emotional roller coaster," Jaimie Alexander teases in the new preview below.
Get a peek at season two, including new addition Archie Panjabi (who appears to be up to no good…or lots of good?), now. There's also a recap to refresh your memory. If only Jane Doe had a video recap for her life…
"We have a lot of new faces who are going to help clarify who Jane Doe really is," Alexander says.
And get ready for more action. Lots of it.
"Season two is going to pack even more punches than the first," Audrey Esparza says. Yes, get ready for more stunts and car chases, Sullivan Stapleton says.
"I'm excited to see where it takes us," Stapleton says.
So are we.
Blindspot season two premieres at a special time, Wednesday, Sept. 14 at 10 p.m. on NBC. It moves to its regular timeslot of 8 p.m. on Wednesday, Sept. 21.
(E! and NBC are both part of the NBCUniversal family.)
Related:
Jaimie Alexander Talks Intense "Blindspot" Makeup Process