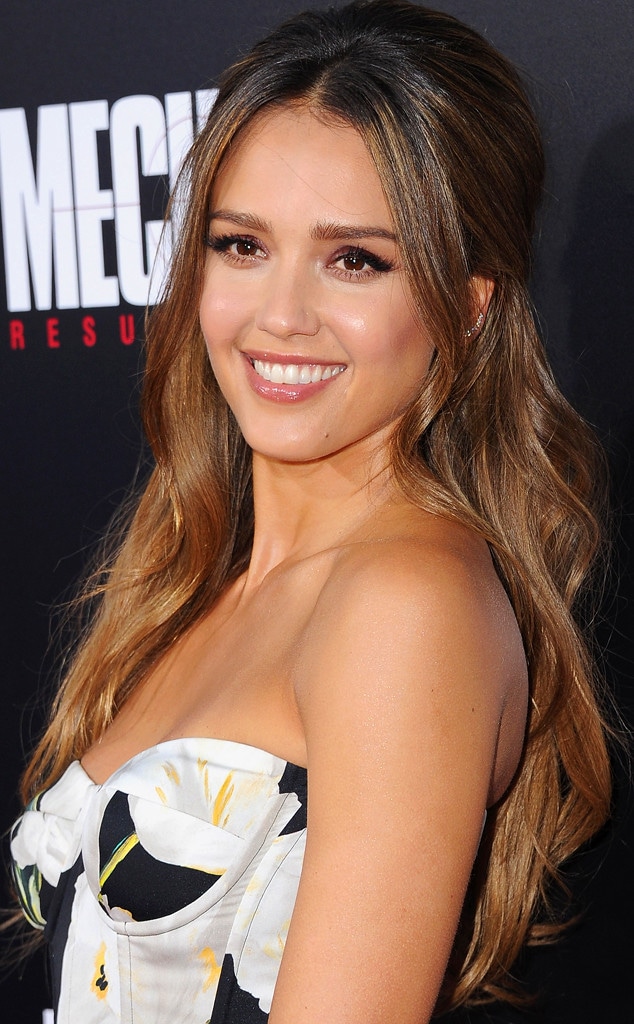 Frazer Harrison/Getty Images
Jessica Alba, you have our attention.
You're probably already Team Alba for many reasons, one of which includes the actress' commitment to natural beauty through her chic-yet-sustainable The Honest Company (which, by the way, now includes a new range of hair care). But truth be told, that's just the beginning. 
At the premiere of her new movie, Mechanic Resurrection, the actress donned a relaxing take on a usually stiff Bridget Bardot-esqe updo. To make this old-school look modern, celeb hairstylist and Honest Beauty Brand Ambassador Jennifer Yepez steered clear of hairspray and instead enlisted a bevvy of hydrating and conditioning products (all from Honest's new line).
Ready for the surprisingly simple breakdown? Read on.
Step 1: Prep your hair with the Beyond Hydrated Moisture Milk Leave-In Conditioner, applying it from mid-shaft to ends.
Step 2: Follow by spritzing your whole head of clean hair with Honestly Protected Heat Defense Spray and Honestly Uplifted Volumizing Spray.
Step 3: Split hair into vertical sections to blow dry—starting at the nape of your neck and working your way up. Pro tip: Use a medium-sized round brush to create volume and bounce.
Step 4: Using a 1.25-inch curling iron, take medium-sized sections of hair (starting at the back of your head) and curl by wrapping downwards—alternate directions. Pro tip: Start two inches away from the root and leave your ends out of the iron's way.
Frazer Harrison/Getty Images
Step 5: Next, brush through curls to soften the look.
Step 6: Tease your hair at the crown and lightly comb over the teased area (so you don't actually see the teased section).
Step 7: Create a bump by pulling side sections to the back of your head and secure in the middle with bobby pins.
Step 8: Once secured, take a small piece of hair from the right side of your head and pull it over to cover any visible pins.
Step 9: Lastly, loosen some pieces in the front to complete the look.
That's honestly it.
Watch:
How to Wear Blue Makeup