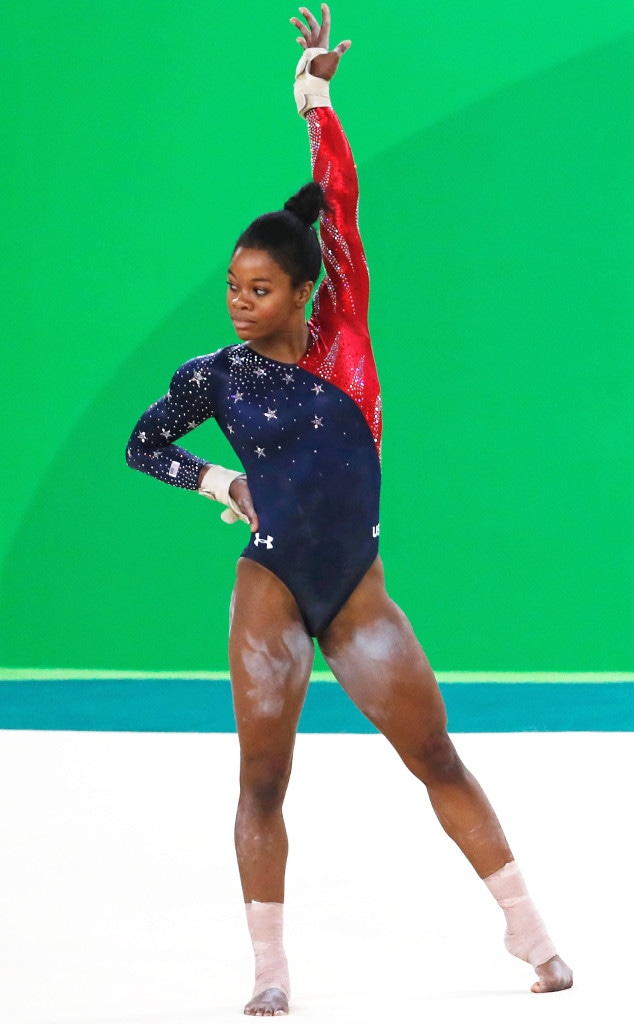 THOMAS COEX/AFP/Getty Images
Gabby Douglas is transitioning from competing to judging.
The Olympic gymnast is going to join the panel of judges at the 2017 Miss America Competition, the Miss America Organization announced Monday. The gold medal winner will also be joined be singer and actress Laura Marano for the highly anticipated event, which will see 52 women compete not only for the coveted crown but also for scholarships.
"Miss America has been such an amazing event for so many years and I am excited to have the opportunity to judge the competition this year," said Douglas in a statement. "The contestants are a great example of strong women across America and I especially look forward to hearing the platforms that each of them will represent!"
Douglas and Marano will join Mark Cuban, actress Sara Foster, singer-songwriter Cole Swindell and former Miss America Sharlene Wells Hawkes as celebrity judges for the live broadcast of the competition. Additional judges for the annual competition will be announced in the next few weeks.
The exciting announcement comes on the heels of Douglas' performance at the 2016 Rio Olympic Games, where she won her third gold medal. Douglas is the first all-around Olympic gold medalist in US history to earn a position on a second Olympic team. Her first Olympics were the 2012 London Summer Olympics, where she won gold medals in both the team and individual all-around competitions.
The 2017 Miss America Competition will air live from Atlantic City's Boardwalk Hall on Sunday, September 11 on ABC.