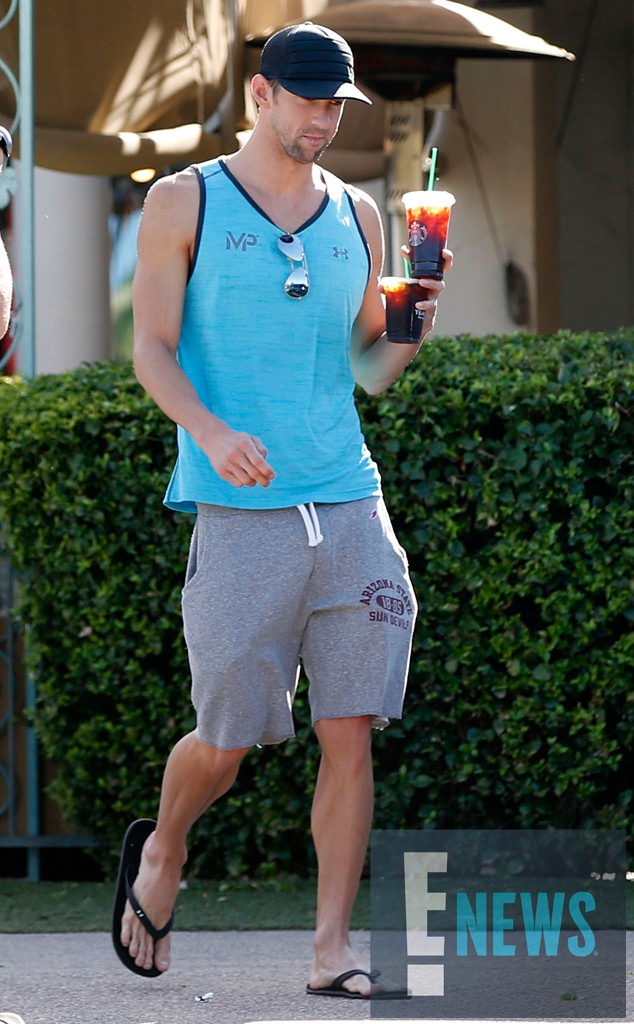 Splash News
Michael Phelps is speaking out for the first time about his teammate Ryan Lochte's involvement in the Rio Olympics robbery scandal.
E! News has the exclusive footage of the gold medal-winning swimmer leaving a Scottsdale, Ariz. Starbucks when a paparazzi asked whether or not he believes Lochte will emerge from the controversy unscathed.
"We have good people taking care of it, so hopefully," Phelps responded.
To find out if Phelps has spoken to Lochte since the scandal broke, watch E! News tonight at 7 and 11 p.m.
A source tells us the 31-year-old seemed relaxed during the outing, stopping to thank fans as they congratulated him on his athletic performance at the Summer Games in Brazil. Phelps arrived back on American soil Wednesday morning, just days after Lochte and three other Team USA swimmers became the focus of an alleged robbery gone wrong.