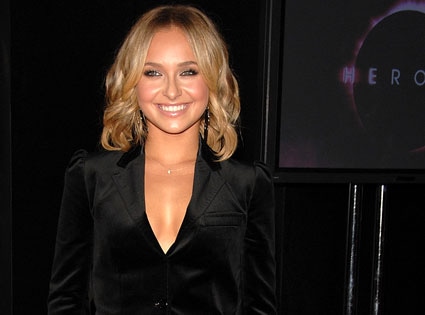 Jean-Paul Aussenard/Getty Images
After being caught in the wrong place at the wrong time—and most unfortunately, at the wrong age—Hayden Panettiere had to make do as her own hero last month.
The 19-year-old Heroes star had to call police to a Suffern, N.Y., nightclub on Dec. 23 after getting kicked out of a 21-and-over venue and having her driver's license confiscated.
Panettiere, accompanied by six girlfriends, entered the NV Lounge at roughly 9:15 p.m. via the employee entrance and lasted about 10 minutes before security spotted and carded her.
"At that time we asked her and her friends to leave," NV Lounge owner John Reznick tells E! News, adding that the actress cooperated by giving her license to an employee.
It was at that point, Reznick says, that Panettiere was informed of the venue's policy to hand over confiscated IDs to the Suffern Police Department.
Hence her need to call the cops to the scene to retrieve her license ASAP.
"When my officers arrived on the scene we questioned Panettiere," Det. Craig Long tells E! News. "I asked her if she tried to buy alcohol and she denied it. Panettiere told me that someone opened the side door of the nightclub so she could go inside and say hello to friends, not buy drinks."
The detective says his officers "examined the ID and verified that it was proper ID for Panettiere [and] then returned the ID to her. She said she needed it to travel to California the next day."
From California, her pressing travel plans ostensibly included hopping a flight with costar-boyfriend Milo Ventimiglia, as the duo spent several days in Bora Bora over the holidays.
There was no comment from Team Panettiere on the ID snafu.
While no doubt an unpleasant experience, the incident did no lasting damage to Panettiere's record. NV Lounge did not press charges against the actress, maintaining that the club was only following proper procedure to protect its liquor license.
Still, while Panettiere may now regret the nighttime pit stop, the feeling is not unanimous.
"We were all excited to have her there," says Jon Turco, whose band was headlining the NV Lounge that night. "It's a shame she didn't get to stay and enjoy the show."