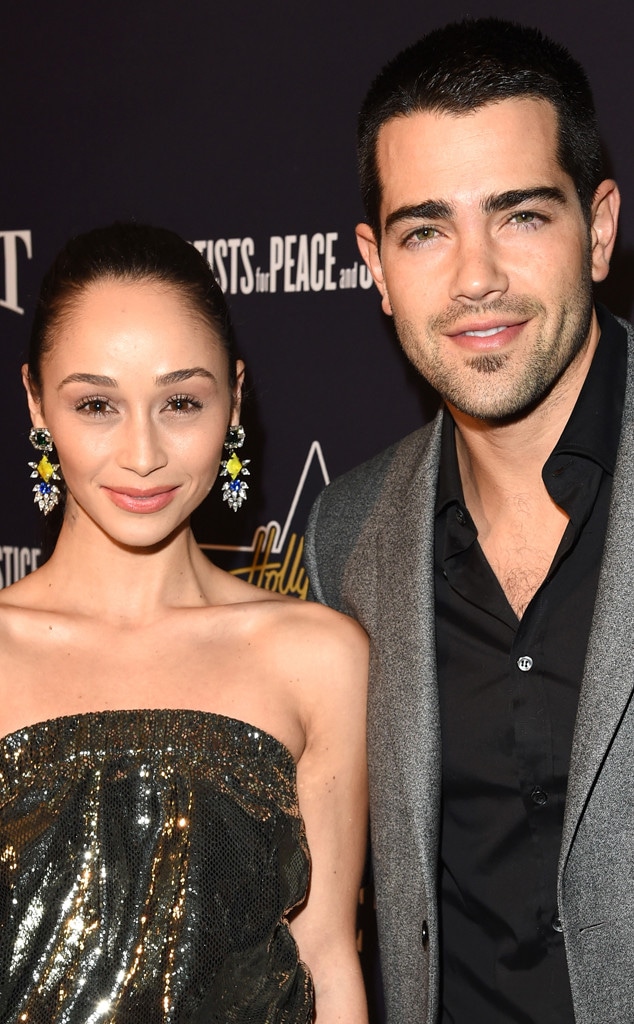 Jason Merritt/Getty Images
John Tucker must die get ready to do some serious wedding planning.
E! News has confirmed that actor Jesse Metcalfe has proposed to longtime girlfriend Cara Santana during a getaway in honor of her birthday this weekend."She loves her ring and is thrilled to be engaged to the love of her life," a source tells E! News.
The John Tucker Must Die star popped the question with a stunning 5.5-carat emerald shaped diamond ring (that he designed, of course) while aboard a 50-foot sailboat in the middle of the Hudson River in New York, according to Us Weekly, who first reported the engagement.
The romantic gesture comes during a special weekend for the lovebirds, who have been together for 10 years.
Posting a selfie of the couple enjoying a river ride in New York City, Metcalfe captioned the sweet snapshot, "What a weekend! Meant to get this up yesterday, but was too busy celebrating. HAPPY BIRTHDAY to my baby!!!"
"I wouldn't say it was love at first sight," Metcalfe told Your Tango in 2013 of meeting his future bride. "It was more of a slow burn, which I think is a better start for a relationship. I think if it comes on fast and furious, it generally fizzles out just as fast. We were slow and steady."
"We took the time to get to know each other," Santana added at the time. "We've known each other for, like, 10 years."
Congratulations to the happy couple!