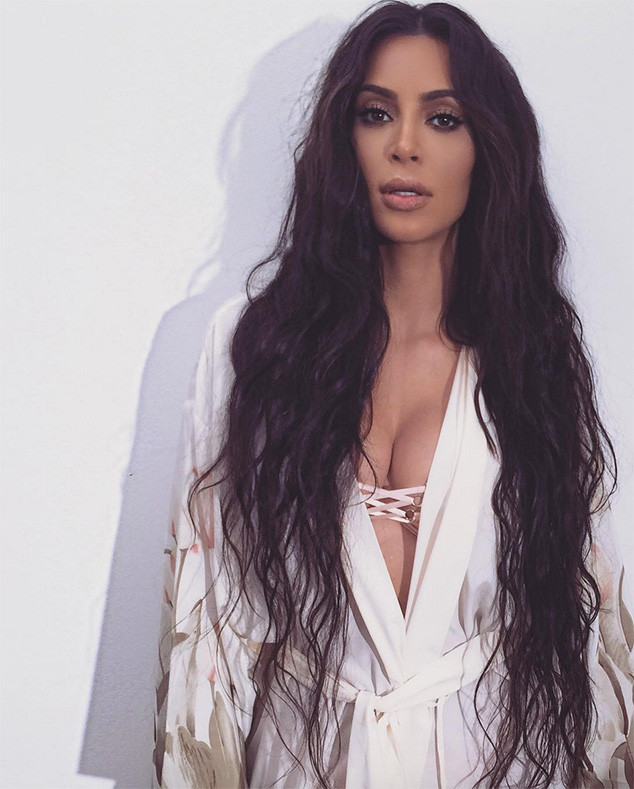 Instagram
Kim Kardashian has a feminist spirit—just don't call her a "feminist."
In a #StraightUp blog entry titled "Why I Don't Label Myself a Feminist," published via her app and website Monday, the Keeping Up With the Kardashians star defined a feminist as "someone who advocates for the civil and social rights and liberties of all people, regardless of their gender; anyone who believes that women should have the same choices and opportunities as men when it comes to education and employment, their bodies and their lifestyles." The E! star, 35, added, "Of course I want these things! I'm all about empowering and uplifting women. Obviously, there are things about me that people might say make me a feminist: I work hard, I make my own money, I'm comfortable and confident in my own skin, and I encourage women to be open and honest about their sexuality, and to embrace their beauty and their bodies."
"But why do we have to put labels on things? You're Republican, you're Democrat, you're bisexual, you're plus-size, you're poor, you're a criminal, you're a mother, you're a feminist. I'm a human being, and I have thoughts, feelings and opinions about a lot of different things," Kim continued. "I don't need to be defined by those beliefs, just as much as I don't want to be set apart from—or viewed as being against—those who DO define themselves by those beliefs."