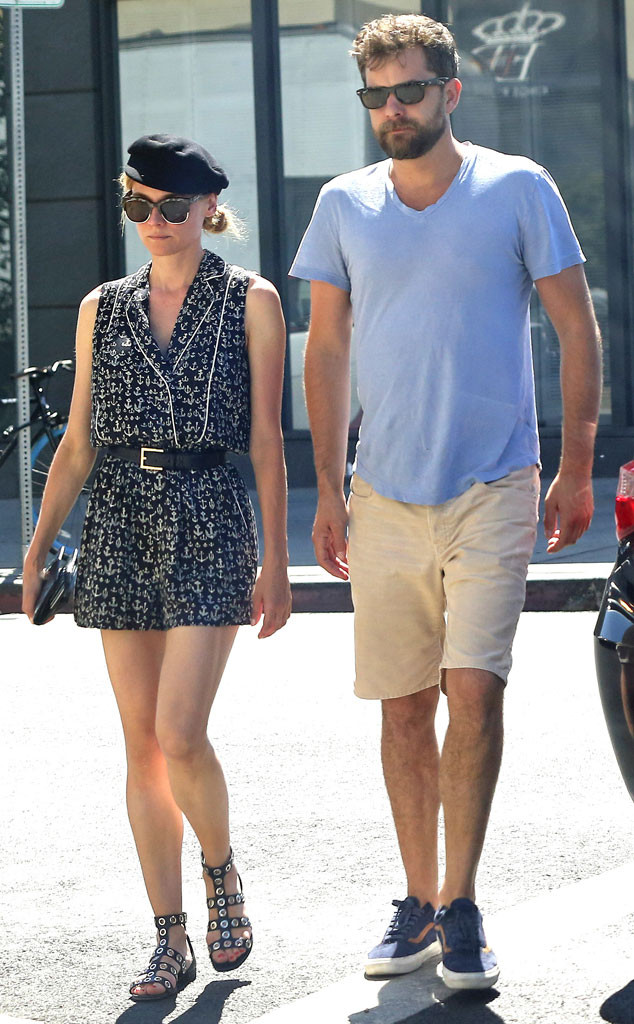 Chiva/INFphoto.com
Something to celebrate?
Nearly a month after Joshua Jackson and Diane Kruger announced their breakup, the exes were photographed buying a bottle of wine in L.A. Monday. Though their reunion might lead some to believe they're back together romantically, a source tells E! News they're "just friends." It should come as no surprise, since the stars' reps said in July they would "remain friends" after mutually deciding to end their 10-year relationship. Neither actor has commented on the split.
Monday's afternoon outing marked the first time that Jackson, 38, and Kruger, 40, have been seen together since their split. The Infiltrator actress has shared a number of cryptic quotes via Instagram since then. Last week, she shared a collage of Post-It Notes that read, "Being sad sometimes is OK. Being angry is OK too. Develop healthy habits. Feel everything. Be gentle. Always ask questions." She did not provide additional commentary. Four days ago, she shared another quote that read, "If you are lucky enough to find yourself a weirdo never let them go." And on Saturday, Kruger quoted Albus Dumbledore (from the Harry Potter books), writing, "Happiness can be found even in the darkest of times if only one remembers to turn on the light." Jackson, on the other hand, has not hinted at possible personal troubles via social media.