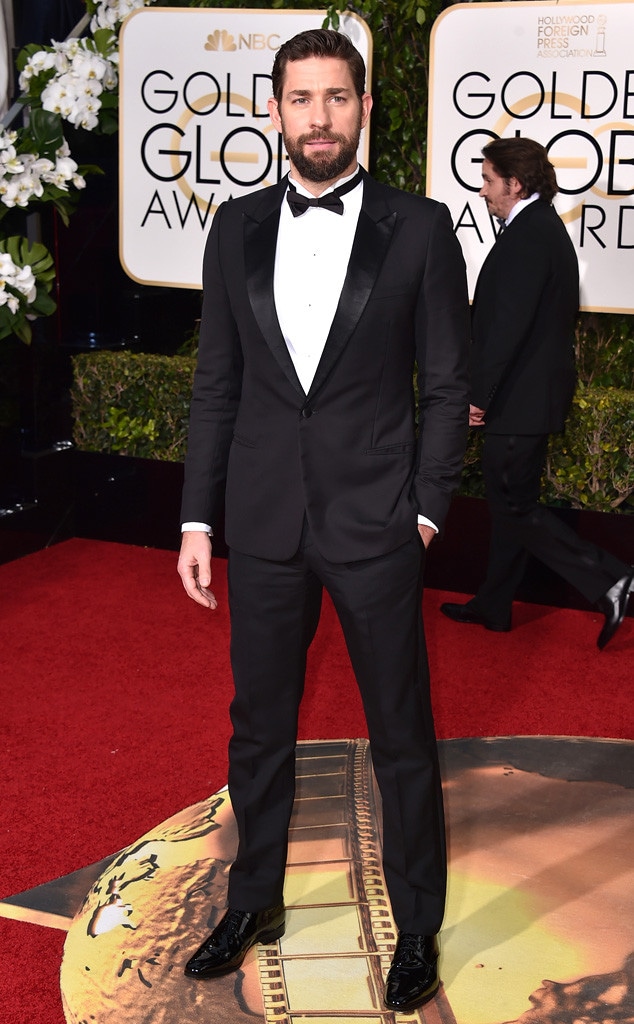 Jordan Strauss/Invision/AP
John Krasinski's saying goodbye to Jim Halpert and hello to Jack Ryan. The Office veteran will star in the new Jack Ryan series for Amazon. The first season will be 10 episodes.
Jack Ryan is based on the iconic Tom Clancy CIA character. Lost's Carlton Cuse and Graham Roland are behind the latest version of the character that has spawned five films with Alec Baldwin, Harrison Ford, Ben Affleck and Chris Pine all playing the character on the big screen in various flicks.
"We're excited to add the Jack Ryan global franchise to our robust originals pipeline," Roy Price, head of Amazon Studios, said in a statement. "Our customers will enjoy a compelling adaptation of the action-packed spy thriller book series, further raising the bar for the quality level of storytelling that has made Prime Video a leading destination for content."
In the series version, Krasinski's Jack Ryan is a CIA analyst on the up and up who gets a dangerous field assignment for the first time after discovering a pattern in terrorist communication that puts him at the center of a dangerous plot that could spark global destruction. The series will likely shoot in the United States, Europe and Africa. Paramount TV and Skydance are the studios on the new series.
This is Krasinski's first series regular work since The Office ended in 2013. On the big screen he's appeared in 13 Hours, The Hollars and Away We Go. If you have doubts about his action hero status, check out 13 Hours (and don't forget about those abs).
No premiere date for Jack Ryan has been set.
Watch:
John Krasinski's Experience Directing "The Hollars"