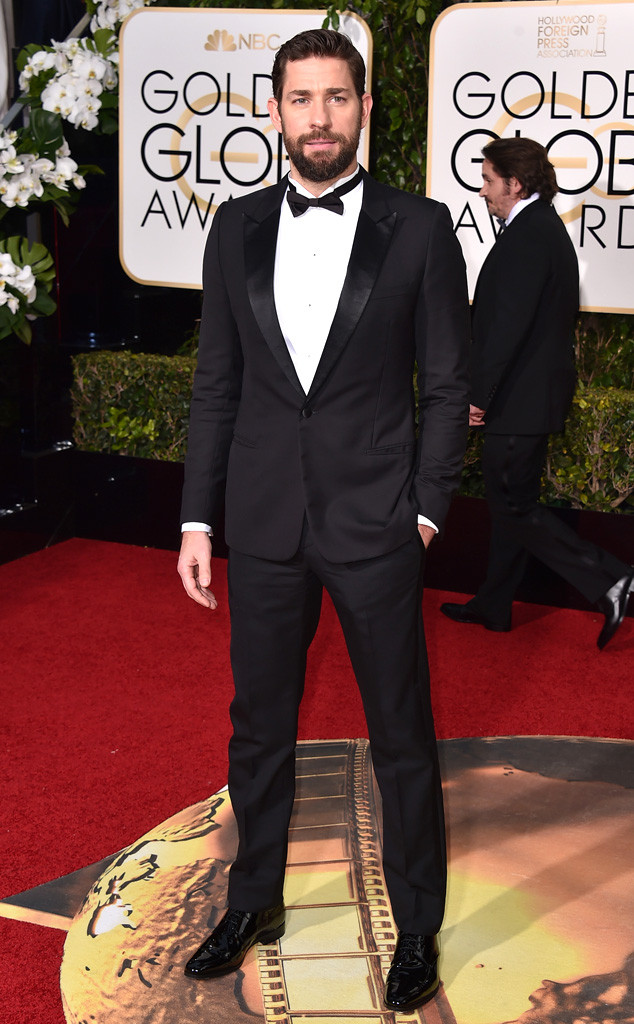 Jordan Strauss/Invision/AP
John Krasinski's saying goodbye to Jim Halpert and hello to Jack Ryan. The Office veteran will star in the new Jack Ryan series for Amazon. The first season will be 10 episodes.
Jack Ryan is based on the iconic Tom Clancy CIA character. Lost's Carlton Cuse and Graham Roland are behind the latest version of the character that has spawned five films with Alec Baldwin, Harrison Ford, Ben Affleck and Chris Pine all playing the character on the big screen in various flicks.
"We're excited to add the Jack Ryan global franchise to our robust originals pipeline," Roy Price, head of Amazon Studios, said in a statement. "Our customers will enjoy a compelling adaptation of the action-packed spy thriller book series, further raising the bar for the quality level of storytelling that has made Prime Video a leading destination for content."