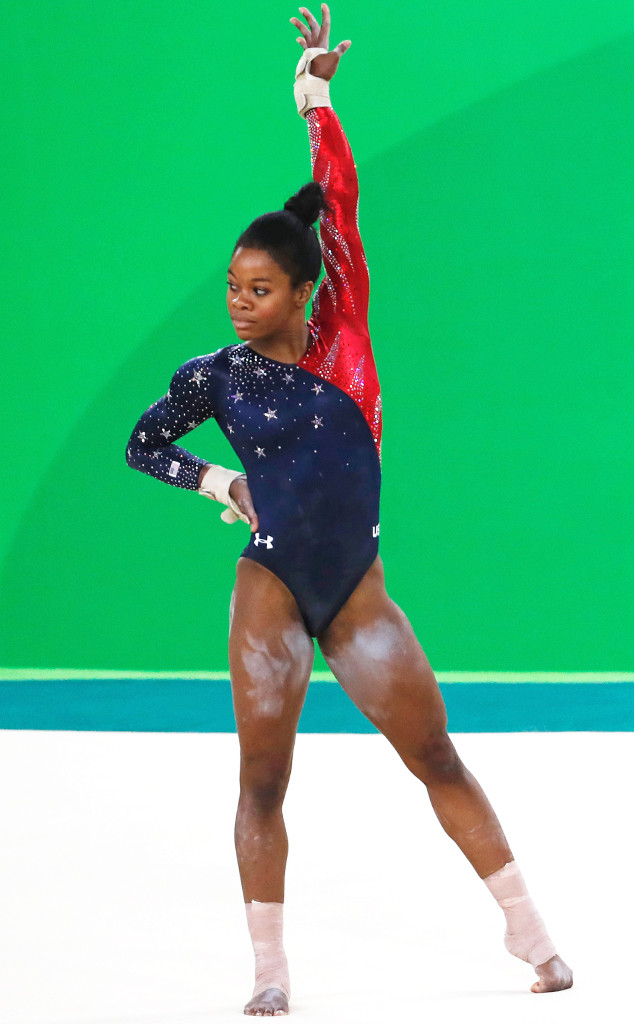 THOMAS COEX/AFP/Getty Images
Gabby Douglas has had enough.
The Team USA Olympic gymnast has been plagued by social media bulling since arriving in Rio for the 2016 Olympic Games, but now she's speaking out to defend herself. "When they talk about my hair or me not putting my hand on my heart of me being very salty in the stands, they're really criticizing me," Douglas told reporters on Sunday. "It doesn't really feel good. It was a little bit hurtful."
Douglas, who was the all-star gymnast of the London games, came to Rio to reclaim her title. Instead, she was chastised for acting seemingly unpatriotic when she didn't put her hand over her heart during "The Star-Spangled Banner" and appearing moody while watching her teammates compete. The gold medalist finished seventh in the uneven bars over the weekend, which only added to her emotional response.
"In my head, I pictured it a little bit differently," she said of the uneven bars event. "You want to picture yourself being on top and doing amazing gymnastics."