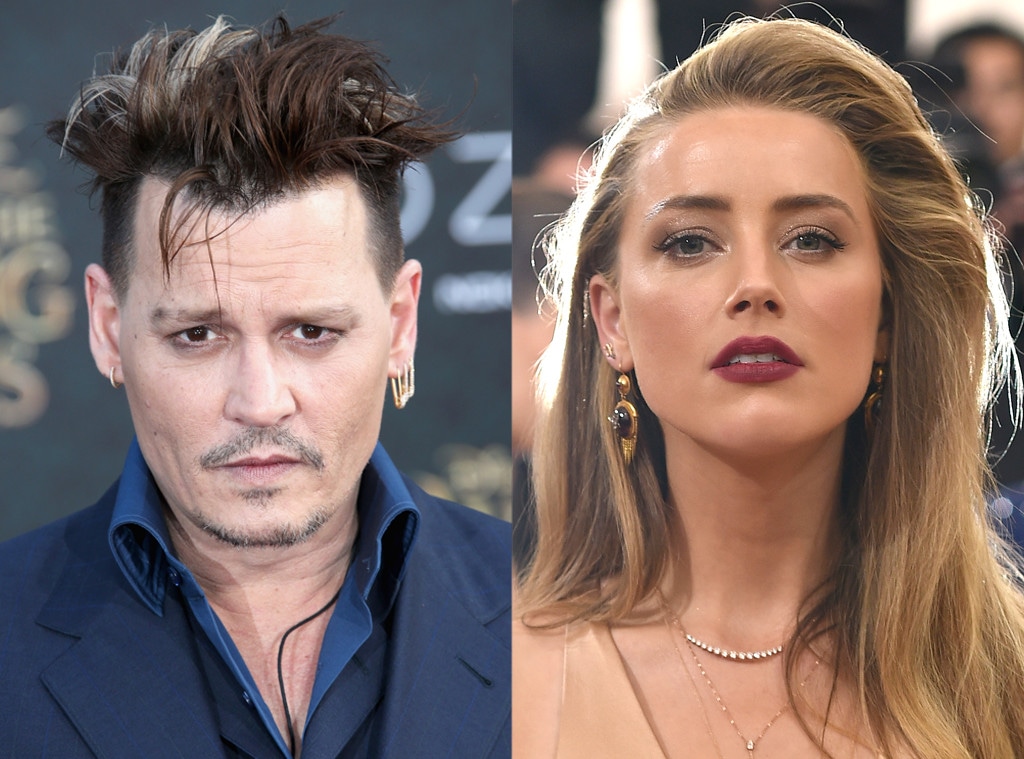 Frederick M. Brown-Dimitrios Kambouris/Getty Images
Amber Heard is fighting back against speculation that she released a video of Johnny Depp getting heated and angry in a kitchen.
"I am not responsible for the release of the video. It was not what I wanted and I am doing what I can to force the media to take it off the internet," she said in a statement to E! News. "I underestimated the toll that this difficult few months have taken on me, emotionally and physically, and the efforts made by the media to intimidate and discredit me."
She continued, "It is for that reason, and my desire to make the healthiest choice for myself, and hopefully for Johnny, that I am attempting to resolve this matter in the most private way possible."
After a brief trip to London last week, Amber returned to Los Angeles Friday night. She was later photographed entering an office building Saturday morning, which is believed to be where she will be deposed by Johnny's legal team.
Sharky/Polite Paparazzi/Splash
In regards to the controversial video obtained by TMZ, viewers can see Johnny yelling and slamming cabinets as Amber stands nearby. The reason for the outburst, however, can't be determined in the clip provided.
Sources connected with the actor tell the publication that the video is "heavily edited" and allege that there are portions where Amber is smiling and "egging him on." E! News has reached out to Johnny's team for comment.
As for the couple's upcoming domestic violence hearing, a judge recently postponed the court date until Wednesday to allow more time for both parties to complete their depositions.
If the case ends up going to trial, E! News has learned that Amber's witness list includes seven people including close friends Raquel Pennington and iO Tillet Wright. In comparison, Johnny's list consists of 23 people including his ex Vanessa Paradis.
For more information on domestic abuse or to get help for yourself/someone you love, visit the website for The National Domestic Violence Hotline or call 1-800-799-7233.