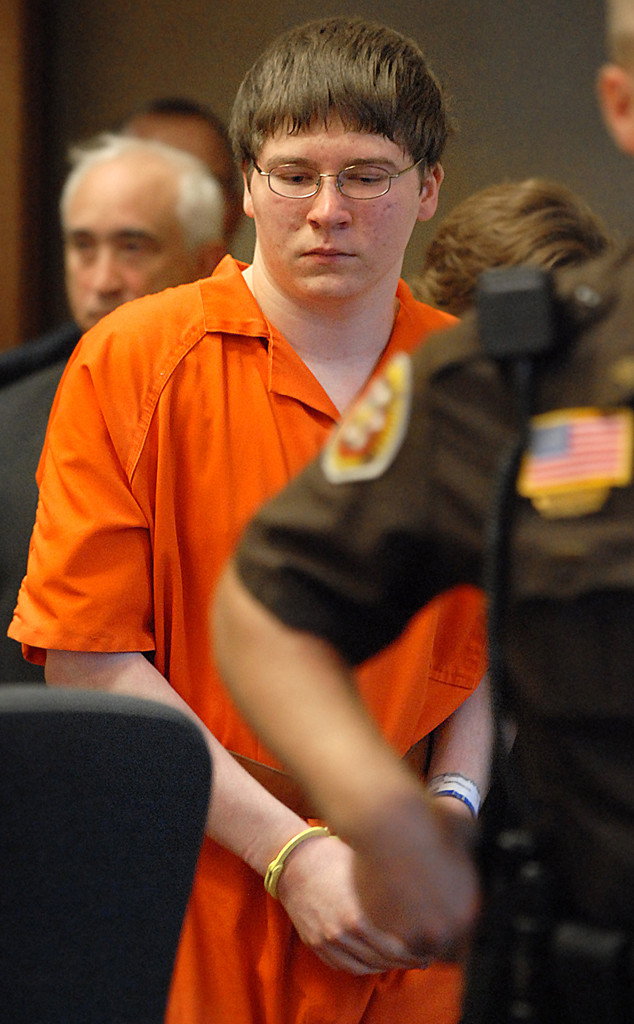 Herald Times Reporter/Eric Young via AP, Pool
The team behind Netflix's docu-series Making a Murder is speaking out just hours after a massive update in Brendan Dassey's case was revealed.
"Today was a major development for the subjects in our story and this recent news shows the criminal justice system at work," a statement for Laura Ricciardi and Moira Demos read.
"As we have done for the past 10 years, we will continue to document the story as it unfolds, and follow it wherever it may lead."
Meanwhile, Brendan's team of attorneys released the following statement after today's huge news:
"It has taken a decade but the law is finally bending toward justice in the case of Brendan Dassey…We look forward to taking the appropriate next steps to secure Brendan's release from prison as soon as possible and are thrilled for him."
Steven Avery's team released the following statement to E! News as well: "We are thrilled for Brendan Dassey that his conviction has been overturned. We fully expected this outcome from an unbiased court that carefully examined his confession. I was just visiting Steven Avery and he is so happy for Brendan. We know when an unbiased court reviews all of the new evidence we have, Steven will have his conviction overturned as well."