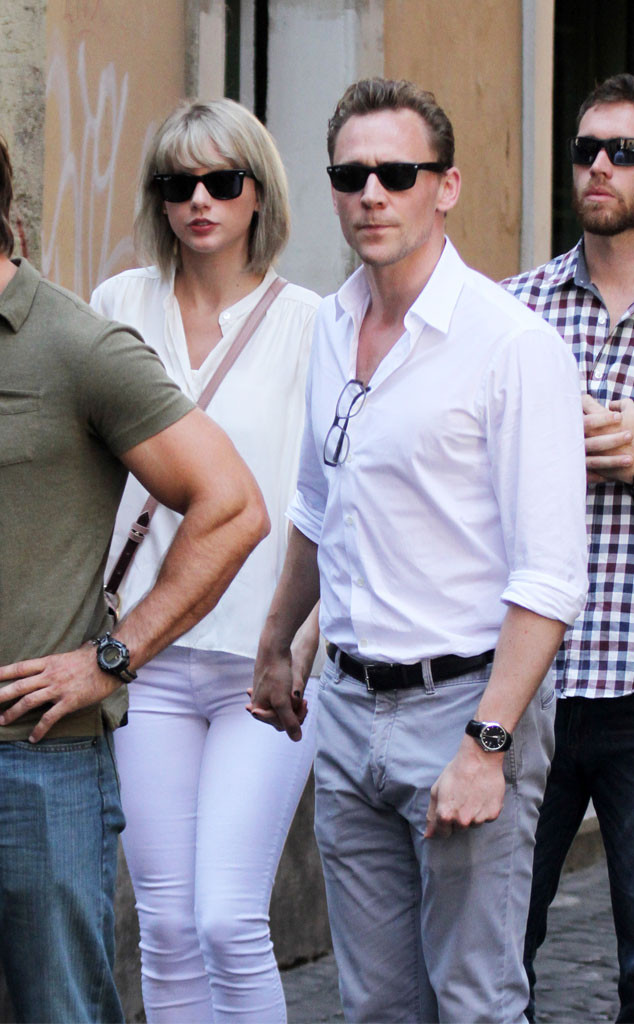 INFphoto.com
It's official, you guys...Tom Hiddleston and Taylor Swift are following each other on Instagram!
As we reported earlier this week, Tom joined Instagram for the first time, and everyone was very caught up in the fact that he hadn't started following his girlfriend yet.
Well, as of Friday, things have changed! The couple are both following each other, which we all know is a crucial part of any relationship in this day and age (of course, it will only become officially official when he posts a photo of her, though).
He's also started following many of his co-stars and colleagues, including Robert Downey Jr., who gave him a proper shout out on the social media platform, posting a photo of Hiddleston wearing that "I [heart] T.S." shirt from his Fourth of July vacation.
"Join me in welcoming the biggest T.Stark fan of them all to Instagram," RDJ cleverly captioned the pic.