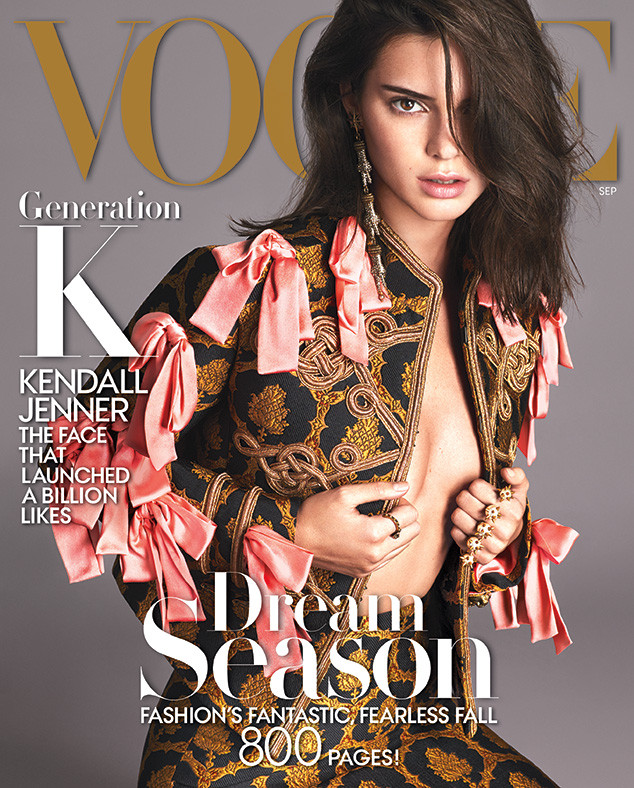 Mert Alas and Marcus Piggott/Vogue
Being the cover girl of Vogue's September issue is one of the most coveted titles to hold, and although she was indescribably excited about it, there was one difficult feat Kendall Jenner had to overcome until today: keeping it a secret!
The supermodel chatted with Ryan Seacrest on KIIS FM Thursday and revealed she had known about the cover since before April, hiding it from everyone except two people for months.
"I didn't tell anyone in my family," she explained. So who were the lucky two? "My mom obviously knew, and then I think I spilled the beans to Kim [Kardashian]," Kendall said. "But I think she's the only one that knew. She's the best person to give a secret to."
In fact, both Kim and Kris Jenner commented on Kendall's success in the Vogue interview, expressing how proud they are of her.
But despite those two knowing, Kendall still felt the burden on her shoulders. "I couldn't even tell my best friends! It was so stressful, but I mean it's there and now I'm here with all of my friends, and everyone knows, and it's just love and I'm so excited."