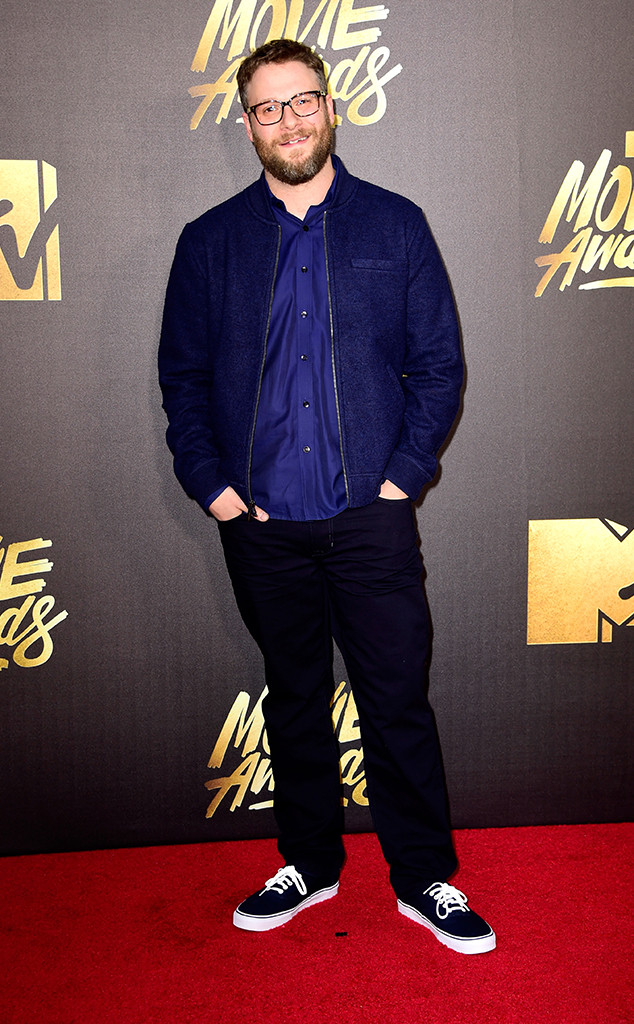 Frazer Harrison/Getty Images
Nearly two years after the Sony hack famously rocked the entertainment industry,Seth Rogenfeels the media's handling of the incident has left a far more negative impact than the private information exposed.
In an appearance on Any Given Wednesday, host Bill Simmons brought up the notion that journalists called the information "leaks, when the emails were stolen," to which the actor responded, "That is honestly the thing that drives me f---ing crazy."
In congruence with many critics' opinion that the media was aiding the hackers by publishing and reporting on the hack's contents, Rogen continued, "That's what I think, honestly, looking back in 10 years, the Sony hack's most relevance lies there. It was the first major cyber-attack that actually kind of put the media to the test of like, 'How do we deal with this?"
The comedian, whose film The Interview was at the epicenter of the event, likened the hack to a home invasion gone awry.