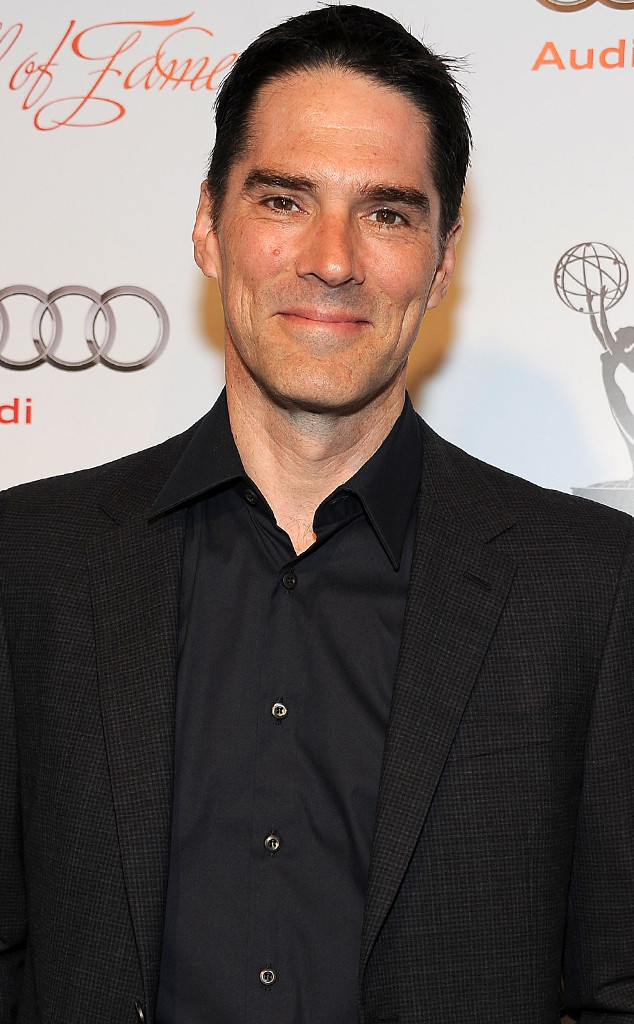 Valerie Macon/Getty Images
Thomas Gibson is spending some time away from the Criminal Minds set after taking physical action against a show writer.
TMZ reports the actor kicked the writer in the leg while directing and filming a scene for the CBS crime drama. Gibson was subsequently suspended for an undetermined amount of time, though according to the outlet, he hasn't been present on set for two weeks.
In a statement from Gibson, he tells E! News, "There were creative differences on the set and a disagreement. I regret that it occurred. We all want to work together as a team to make the best show possible. We always have and we always will."