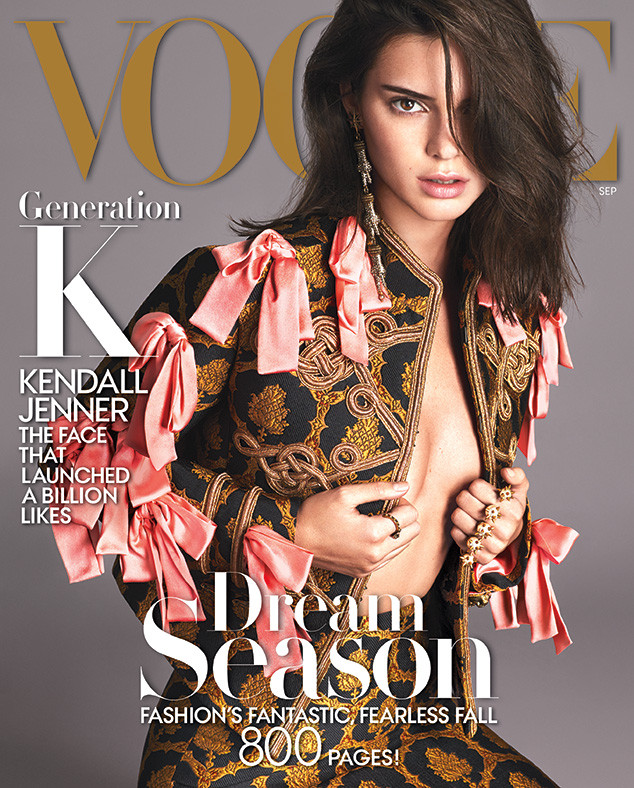 Mert Alas and Marcus Piggott/Vogue
Kendall Jenner has landed arguably the most coveted magazine cover of the year.
The Keeping Up With the Kardashians star is gracing the pages of Vogue's 2016 September issue just two years after making her big debut in the fashion bible.
The 20-year-old beauty posed for the magazine's biggest issue and looked flawless in an ornate Gucci pantsuit that features golden details with pink ribbons. Inside, Kendall continued to look flawless in a peasant-style Proenza Schouler dress and skin-tight Maison Margiela red dress and boots.
Kendall opens up about how she got started in modeling and how watching her older sisters navigate the spotlight helped her. "Obviously, my success came after my sisters'—I got to see all of their mistakes and watch out for them," Kendall tells Vogue. And while they're all very close, Kendall says she can't help but enjoy being just a tad bit different.