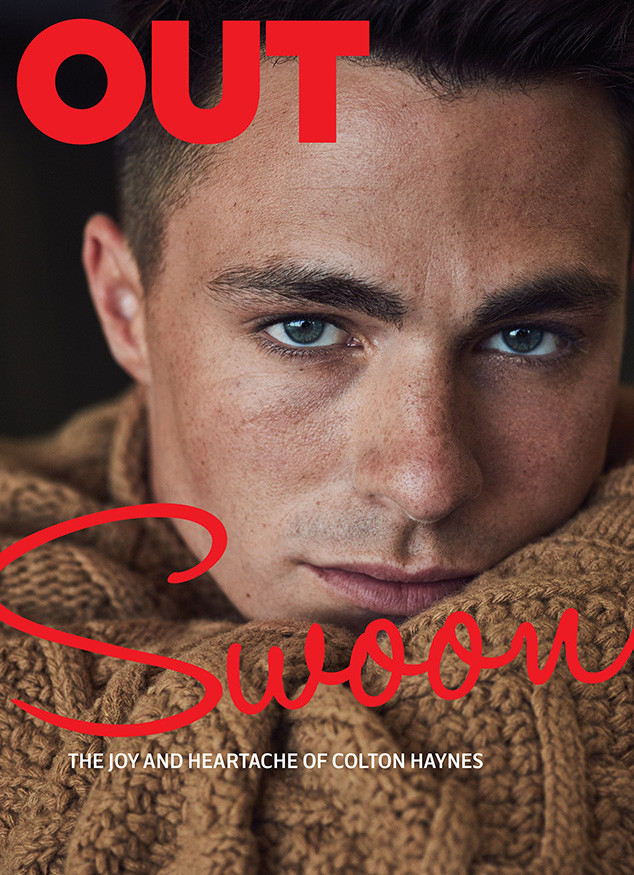 Blair Getz Mezibov/Out
Colton Haynes has had his fair share of ups and downs. Despite finding incredible success thanks to roles on Teen Wolf and Arrow, Haynes has experienced some very dark times—in the spotlight and out of it.
Growing up in Kansas, Haynes tells OUT magazine that it was a place where "you couldn't be gay," which led the star to not only conceal his sexuality but also develop severe anxiety about his secret. When he was 14 he decided to come out, but it didn't go well. Students aggressively bullied him and his mom didn't accept it, so he rebelled. He ran away from home to stay with a friend, and it was there that he found out his father had committed suicide.
"I'm the last person in the world who would say, 'Oh, my dad—pity me,'" says Haynes, who was never close with his dad (He and his mom were divorced.). "But I was told that my dad killed himself because he found out I was gay. So, of course, I lost it and was like, 'How could you say something like that?' And no one will ever really know the truth. But my brother and my mom went to pick up my dad's stuff, and the only picture on his fridge was my eighth-grade graduation picture. So I was just like, F--k."