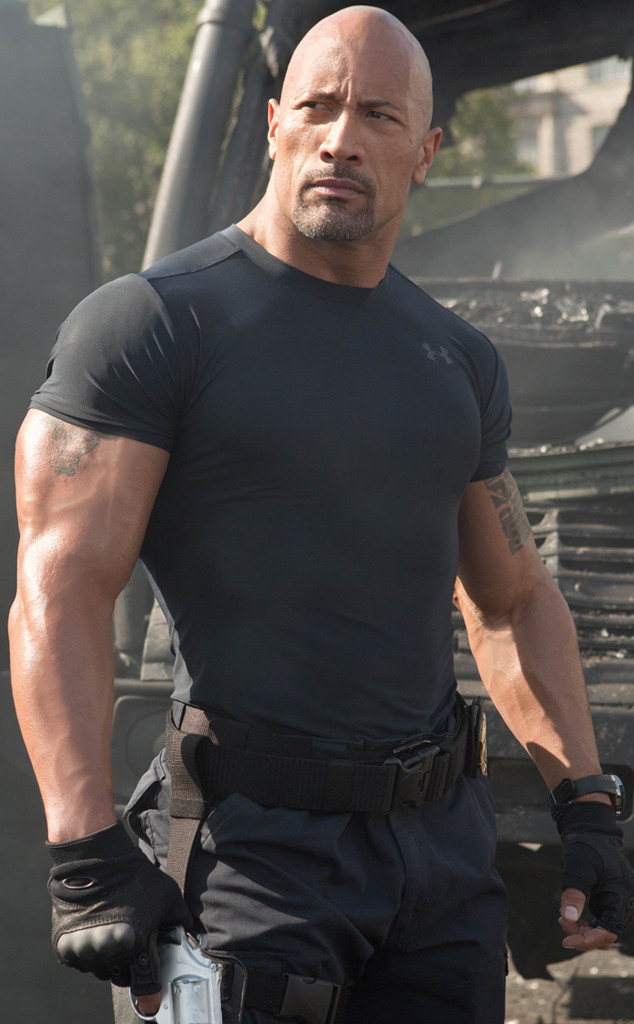 Universal Pictures
Dwayne "The Rock" Johnson raised more than one eyebrow Monday when he publicly spoke out against his male Fast 8 co-stars.
In an emotional Facebook post, the actor-producer praised the movie's crew, Universal Studios Entertainment and his "amazing" female co-stars. But he made a point to note that his "male coworkers however are a different story," writing, "Some conduct themselves as stand up men and true professionals, while others don't. The ones that don't are too chicken s--t to do anything about it anyway. Candy asses."
Johnson did not name which male co-star(s) specifically had him riled up, and for their part, Fast 8's Vin Diesel, Scott Eastwood, Tyrese, Jason Statham and Ludacris have yet to directly respond to thepost. That said, a source tells E! News exclusively that shooting this installment of the franchise "wasn't easy for anyone," but it was "especially" hard on Johnson.