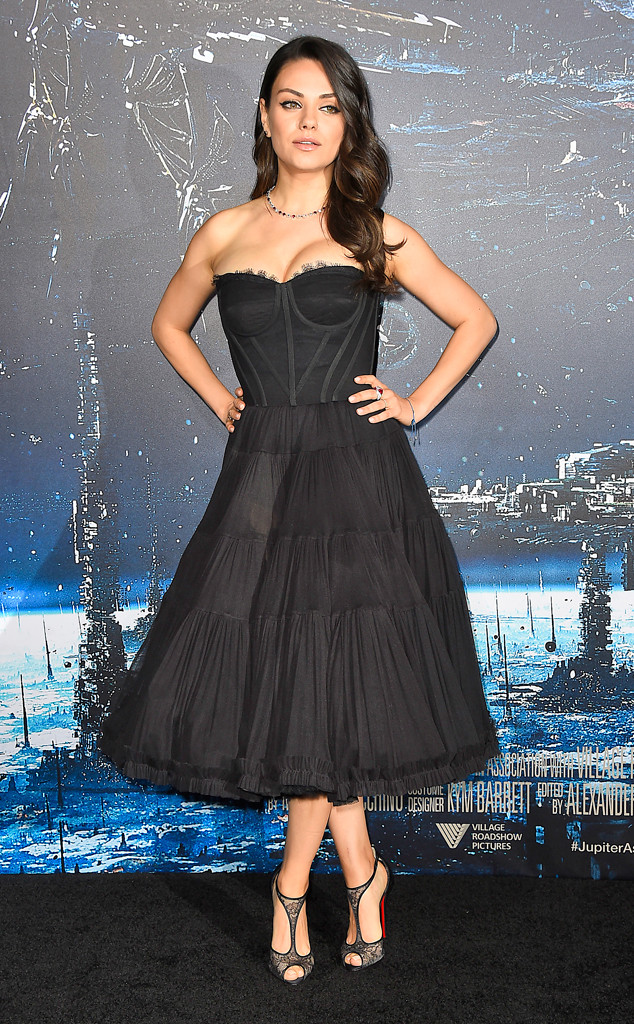 Frazer Harrison/Getty Images
Mila Kunis might be the queen of normal.
The Bad Moms star appeared on The Kyle & Jackie O show and opened up about life with husband Ashton Kutcher and daughter Wyatt. With another baby on the way, Kunis opened up about how she plans on not raising two "a--hole" children. Because Kunis grew up in a family that didn't have a lot of money, she learned to be frugal in many ways—a skill she maintains today.
By the end of the interview, we realized the actress is beyond relatable, and here are five reasons why:
1. She uses eBay all the time to buy and sell goods because of its anonymity. "Nobody knows [it's me]," she said.
2. She bought her engagement ring on Etsy. Yes, Kutcher bought her a gorgeous Tiffany engagement ring, but when it came to an everyday ring she wanted something very low key because "someone is going to chop my hand off" for her engagement ring. The couple chose two very thin platinum bands from an "old lady in middle America" who has no clue for whom she made the rings.