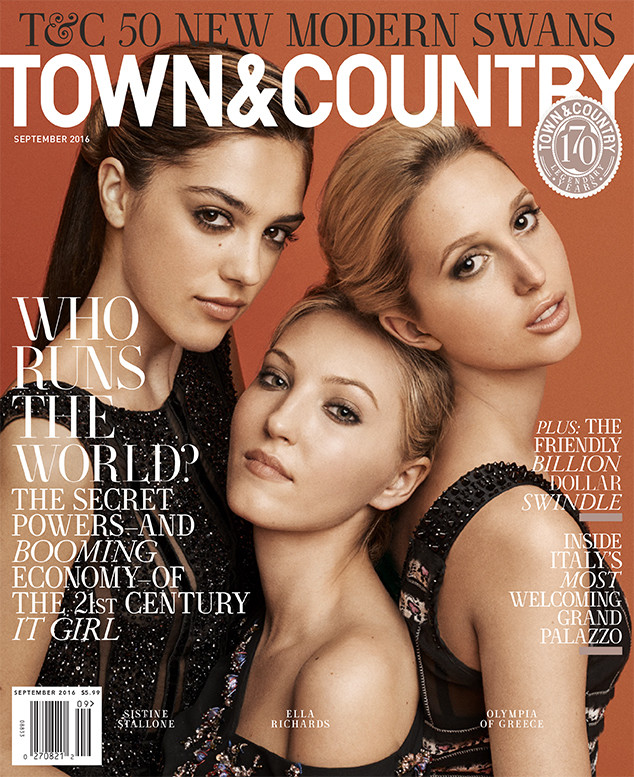 Terry Richardson/Town & Country
Sistine Stallone, one of Sylvester Stallone's three daughters, has officially been dubbed an "it girl" by Town & Country magazine.
The publication releases its "New Modern Swans" list every year, naming the 50 "most stylish—and talked-about—young women" in the world. Landing the cover of the annual issue, however, are three of the "swans": Sistine, Ella Richards and Princess Olympia of Greece.
Sistine, 18, is the middle child of Rocky Balboa and Jennifer Flavin, and is making her way as an up-and-coming model. Signed with IMG, Sistine hopes to further her modeling career outside of Los Angeles. "I feel that a smart move would be for me to go to college in New York and continue modeling there," she tells T&C, "but it all kind of depends on if I'm working, and what my parents think."