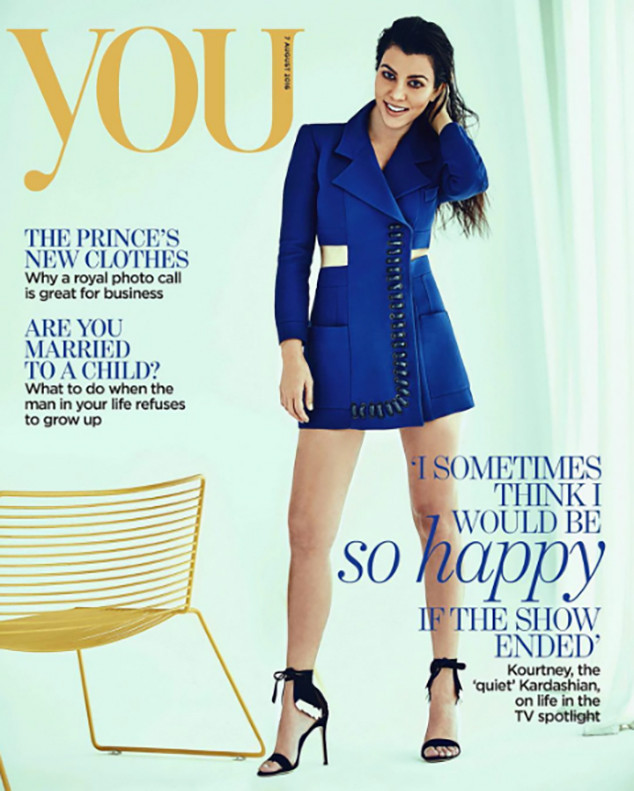 Pete Pedonomou/YOU magazine
Even though Kourtney Kardashian and Scott Disick aren't a couple anymore, they're still very much in each other's lives because they share three kids. Mason Disick, 6, Penelope Disick, 4, and Reign Disick, 20 months, are always spotted with both of their parents, so it's clear Kourtney and Scott are serious about keeping their family together.
"I find co-parenting really easy," Kourtney tells YOU magazine. "Scott and I communicate all the time. You have to keep discussing what's going on because as the children grow older, the rules need to be renegotiated."
The former couple has attended family events together, concerts and more, all in the name of keeping the family unit in tact. Kourtney admits, however, that sometimes trying to have a normal day with the kids can become difficult because of the paparazzi. But that won't stop them from going out together.
"We make sure we go on days out together because the kids love it," she says, "but it's really hard when you're at the zoo and there are cameras in your face all day."
When Kourtney and Scott's children were even younger, they didn't want them to appear on Keeping Up With the Kardashians. Eventually they realized it's easier for their children to be on it than off because they would've been isolated in their home otherwise. "I wanted the children to feel free to run about where they wanted—it's their home, after all—so it was easier to let them," she confesses. "They have known the crew all their lives and the team are very respectful about leaving at 6 p.m., when I like to have family time."
Despite the strict deadline, Kourtney admits that she sometimes what life would be like without Keeping Up With the Kardashians. "I don't want the show to end, but I sometimes think I would be so happy if it did and I could just move away from it all," Kourtney says. "By the end of every season I've had enough, but then once we have had a break I'm ready for more."
Her life certainly has been on display for years now, so much so that she actually forgets that people have seen the unthinkable. "I still feel surprised when I'm recognized in the street," she says. "I forget that so many people know who I am and have seen me give birth."
Keeping Up With the Kardashians returns this September, only on E!